Ricky Ponting - A great will be missed badly
707 //
29 Nov 2012, 22:24 IST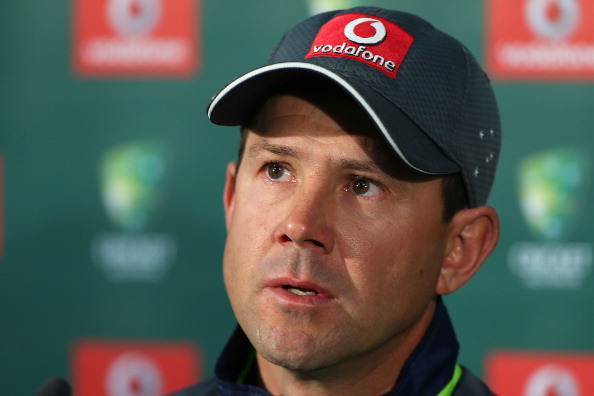 Ricky Ponting, one of the all time greats and considered as one of the best of the modern era, is retiring from test cricket after the last test match between South Africa and Australia at Perth, the same place where he had made his debut 17 years earlier. He is Australia's leading run-getter in both ODIs and Tests. He is one of the three who have scored 13,000 test runs. He is the only cricketer in the world who has been part of 100 test victories. If we keep going with the records, it won't stop at all.
Ricky Ponting, at the age of 17 years in 1992, became the youngest Tasmanian player to play a Shield match. He had to wait till 1995 to make his debut in international cricket. He started his carrier with Australia, batting at number 6 in New Zealand Centenary quadrangular tournament in New Zealand which also included South Africa and India. Later in the same year, he made his debut in a test match against Sri Lanka and got out on 96 runs in the first test, missing a test ton on his debut. He always had been electric on the field; he was one of the best slip fielders. He was then in and out of the Australian team till early 1999.
In 1999, he was part of the World Cup winning team led by Steve Waugh, which is considered as one of the best Australian sides of all time. He played his part by scoring 354 runs at an average of 39. His best innings of that World Cup was in the match against South Africa which was a must win match for Australia to enter Semi Finals and he made 69 runs, in the partnership with Steve Waugh, who scored a ton in that match.
In 2002, though the test team of Australia was performing well, ODI team was not having good results, so Ricky Ponting was appointed as the ODI captain after Steve Waugh. He started well as the captain as he scored a hundred in the test match after being assigned as ODI captain, in their test series against South Africa. He ended the series at an average of 77 and in the same year, the team white washed Pakistan 3-0 as he averaged 85 in the series. In the next year, he completed 5000 Test runs and hen was part of the Ashes victory.
Coming back to ODIs as captain. In 2003 World Cup, he captained the Australian side to victory, his aggressive innings in the World Cup final against India is unforgettable and considered as one of his best because of the pressure on him, captaining in the World Cup final, but he scored 140 in that innings.
He scored most runs by an Australian in a calendar year in the year 2003. Next year, he was appointed as test captain, replacing Steve Waugh.
Ricky Ponting was destined to lead his country – I couldn't have handed Australian cricket's ultimate individual honour to a more capable and deserving man. A leader must earn respect and lead from the front, and on both of these counts, Punter has undoubtedly excelled. When the one-day leadership duties were passed over to Ricky in South Africa, my main piece of advice to him was, 'Make sure you take care of your own game and maintain your form, because everything else will follow from that.' Since assuming the mantle, Punter has shown himself to be among the top three batsmen in the world in both forms of the game, and has elevated his hunger and desire for runs to a level most can only aspire to.

—Steve Waugh writing about Ponting replacing him as Australian captain
Ponting started his carrier as Test captain very brightly as he won a series 3-0 against Sri Lanka and he continued in the same way all his carrier despite some ups and downs as a captain. He is the most successful captain of all time with 48 victories in 77 test matches. He has some bad memories too as he is the only captain of Australia since 1890 to lose three Ashes. He was the captain of the Australian squad playing 2007 World Cup as he made it hattrick for team Australia and 2nd title as Captain. He has been part of all three squads and reached landmark of 10000 ODI runs in the 2007 World Cup.
Let us recall come of his other records – he scored twin centuries in his 100th test match and he won Australia their first ever Champions Trophy. In 2009, he became the highest run-getter for Australia. His form had declined after 2008. He captained Australian team for the third time in World Cup but he was not able to win the third World Cup as they lost in Quarter finals against India. He gave up his captaincy after that and played purely as a batsman.
As a batsman, Ponting was always an aggressive player who timed the ball very well and scored runs through the gaps. He was considered as the best pull and hook shot player. His cover drive was a treat to watch. He shuffled across the stumps and always made bowlers think about their line. He was always a treat to watch when he was batting. He served more than a batsman to them is he was one of the best Australian fielders. He saved 10 runs at a minimum in a match for his team. His fielding was considered as breathtaking and his ability to aim at the stumps was brilliant too.
For me, he was the best puller of the cricket ball. His elegance in the batting had made me glued to the television set while he was batting. He was one of the all time greats and I consider him one of the best of the modern era. I am very lucky to born in the time of Ricky Ponting and I am lucky I could see him bat. I can never imagine an Australian side without the Punter but he has taken the decision and we have to get used to the team with him. I hope all the best for the rest of his life.