Ricky Thomas Ponting - Haughty and proud!
813 //
01 Dec 2012, 20:46 IST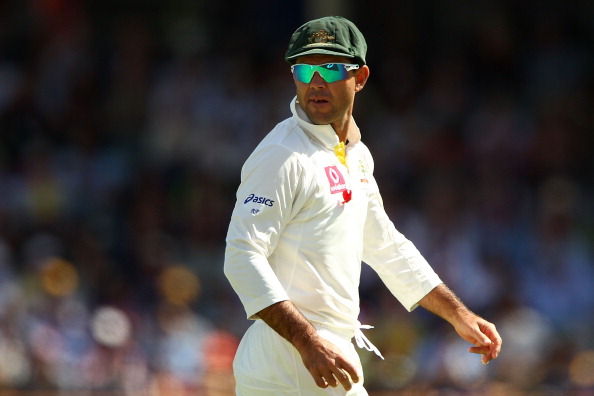 As an Indian cricket fan,whenever I have seen Ponting on the screen, I have seen him as a cricketer with attitude. Australia has always been our nemesis and I make no bones about claiming that every Indian cricket fan loves to hate the Aussies. It is partly due to their arrogance and partly due to their dominance in world cricket. Ponting has always been a thorn in the opposition's flesh, making gallons of runs and snatching the match from them every time he has walked out bat. A champion cricketer who  always goes about his business with a professional finesse and a determination that will make even the best feel nervous when facing him.
Having been marked as a player for the future, Ponting was a worthy pick by the selectors in the heavy weight Australian team. He was right on the money from the day he made his debut. A complete and true professional, Ponting has always managed to be ahead of  competitors of his era. Unlike many greats of the game, Ponting has been a man who wasn't disciplined or consistent at the beginning of his career. But being the quality player that he is, he fought hard and broke through the ranks to establish himself in the team.
Ponting is to Australia what Sachin is to India.
Probably the best batsman Australia has produced after the legendary Sir Donald Bradman, Ponting's career average and statistics are simply staggering. In terms of stats, Ponting is only second to Sachin Tendulkar. Having played in world dominating team, a team that has been world beaters almost throughout his career, Ponting continued the domination, having succeeded Waugh as the skipper. He led the team with an aggression worthy of a Nawab.
India were touring Australia in the year 2003. In the first test, Sehwag played a brilliant knock of 195 to take India to a respectable total. Agarkar bowled a fine spell in the 2nd innings, prizing out the wicket of Justin Langer early. When things seemed going well for India, in walked a crisis man who along with Hayden, simply batted us out of the game. He was at his fiery best, treating our bowlers with sheer disdain. The runs were just flowing from the bat like a high current river flowing downhill. The best of Indian bowlers quailed under his attack. Ponting was the barrier that stopped us from dominating in this series. He stopped the Indian advance single handedly. He was the reason India returned home without winning the series back then.
Ponting was not only a good batsman, but also a shrewd and calculative skipper. He always knew what the team needed and he was spot on in his decision making. The highlight of Ponting's captaincy was his ability to maneuver his resources and bring the best out of them. Ponting and his men have been quite invincible. He has been a man who has won all there is to win in international cricket,  including 3 world cups (twice as a captain) and Ashes too. Under his captaincy, Australian cricket flourished like never before, attaining great heights. They were a champion team, champions led by a legend.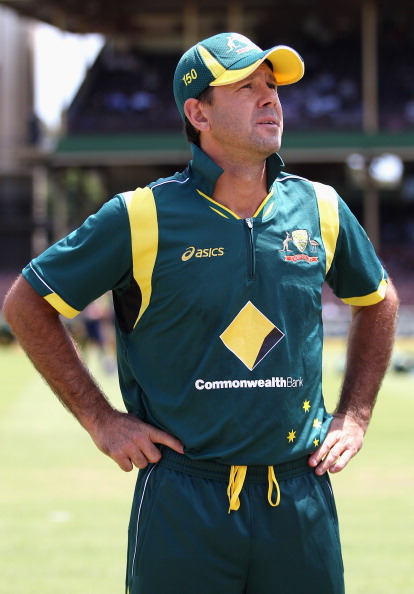 Every person will have his own ups and downs and so did Ponting. He has the dubious record of losing 3 Ashes series, the only major blemish in an otherwise perfect career. Ponting was an excellent fielder too, pouching many tough catches in and around the 30-yard circle, be it in slips or mid-on.
Ponting is one of the elite league of cricketers who've scored more than 10,000 runs in both Tests and ODIs. He is the second highest run getter in both ODIs and Tests behind Sachin. He has the world record of winning 16 tests on a trot as a captain and has been the skipper of 162 wins in ODIs. His records are astonishing and any young, aspiring cricketer would be more than satisfied if he is able to do half of what Punter has done throughout his career.
To be great is to be misunderstood.
Punter has always been misunderstood as arrogant and haughty and has always been the man whom we loved to hate. But he was full of ambition, talent, determination and the result is the man whom we all had a chance to watch in awe all these days. The finest exponent of the pull-shot, pure class, elegance and grace has always been associated with his name and he is one of the greatest players to have ever played the game, probably only next to Sachin and Kallis.
Wishing you a bright and happy future that lies ahead of you Punter! Cricket fans all over the world will miss the elegant pull-shot. There cannot be another man who can play that shot so well like you and it's a big loss, a sad day for genuine cricket lovers!