Rules that are no longer valid in ODI cricket
43.68K //
13 Feb 2018, 03:30 IST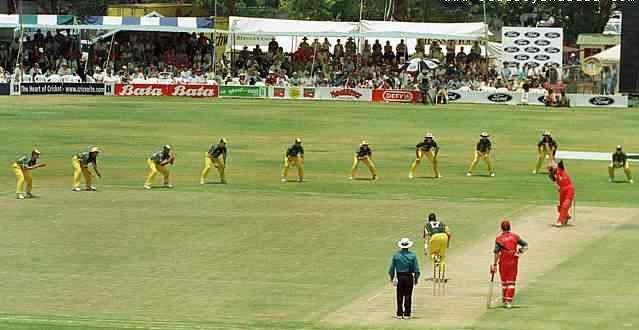 Lots of experimentation has been going on with the 50-over format since the last decade or so, and this format lost a bit of popularity with time, especially with the success of the T20 format.
To attract crowds, Australia started a format with four innings of twenty overs each, and England started a pro 40 tournament, with each side playing forty overs. None of these strategies paid dividends and failed to attract crowds.
Till 1983, ODIs used to be a 120 over contest with each inning of 60 overs, then it was reduced to 50-overs a side. The rules are changing very frequently to make the game more attractive and pull in some crowds. A lot of permutations and combinations took place related to the field restrictions, and a lot was discussed in the ICC meetings related to this format.
At present, the first power play consists of an initial period of 10 overs, with at most 2 fielders outside the inner circle. The second power play is from the 11th to the 40th over, where at most 4 fielders are allowed outside the circle. The third and the last power play is from 41st to 50th over, where a maximum of 5 fielders are allowed outside the circle.
With the number of changes taking place in the ODIs, it's unlikely those things are going to stay the same for a very long time.
The biggest drawback of these rules in ODIs is that the rules are dictating too many things to the fielding captain, hampering their natural decision making, as if, the ICC wants the ODIs to be played in a particular pattern.
The rules that are no longer valid in ODIs are as follows
---
#1 The super-sub rule
The implementation of the super-sub rule took place in the year 2005. The concept of the super-sub rule was that both teams had to name their playing eleven along with a 12th player known as the super-sub, before the toss. The player who was taken out of the game and replaced by the super-sub would no longer play a role in the game, and the sub will perform his remaining duties. For example, If the replaced player batted before getting replaced then the sub could only bowl in his place and if the replaced player bowled 2 overs before getting replaced, his sub could bowl only the remaining 8 overs of his quota.
This rule was applicable for a very short time and turned out to be extremely advantageous to the team winning the toss. Later this rule was rescinded as it didn't provide much success.