Satire: BCCI appoints Ravindra Jadeja as batting coach
3.97K //
08 Dec 2012, 17:19 IST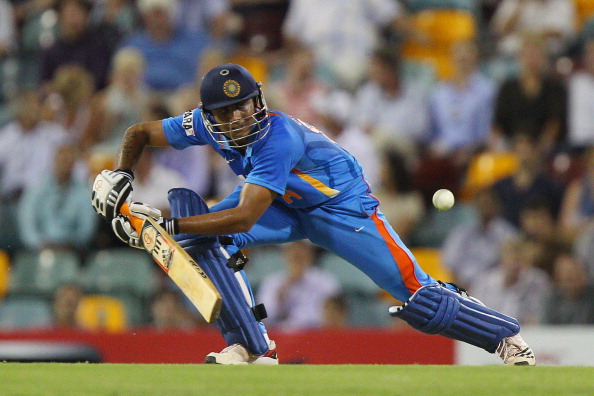 After  seeing India's batting order collapse like a pack of cards against the English bowlers, the BCCI has decided to appoint none other than the great Ravindra Jadeja as the batting coach of the Indian team. This shocking news was delivered by the BCCI president late yesterday evening at a press conference.
"After seeing our batsmen out of sorts, and having failed with Plan A, B, up to Y, we have decided to take Plan Z, a plan to bring in Ravindra Jadeja as the batting coach. He will immediately join the team and take forward his duties."
Considering all the plans made by the BCCI to oversee a whitewash against the English, including introducing Hindi commentary to mentally irritate the English onlookers, and also creating fights between the curator and the Indian captain to distract and confuse the English captain, everything has failed. However, everyone is sure that this plan will work, considering that the man in the middle of this is none other than Ravindra Jadeja.
Everyone knows how great a player he was during his international career. Considering the fact that all his fifties have come for India in a losing cause, it clearly shows how single-handedly he has tried to take India to victory (his contribution in India's victories are lesser because he gives a chance to other players to perform). How can one forget how he snatched defeat from the jaws of victory against Australia, playing extremely slow when the team needed him to perform otherwise. It is rumoured that the Aussies later thanked him for helping them avoid defeat and hence nightmares, as it was Sachin who nearly took India to victory and it would have brought back memories of Sharjah in 1998.
Back to the point, Jadeja has been out of the team due to his lacklustre performances, or so the selectors say. But it was a secret plan devised by the BCCI to nurture young batsmen who will get inspired from the legend himself. His 3 triple centuries have set a benchmark for the domestic batsmen on how to bat in Indian conditions. But it seems like the national players haven't spent much time watching them. So the BCCI feels that it's time for the national team to attain knowledge from the Master himself.
This masterplan from the BCCI is expected to yield good results. Though R Ashwin was considered for the post, he doesn't have such a bad international record, therefore is not the right fit for Indian batting coach.
DISCLAIMER – This content is purely fictional, and should be taken in jest.