Satire: Dhoni's year-end report to the BCCI
5.92K //
31 Dec 2012, 17:22 IST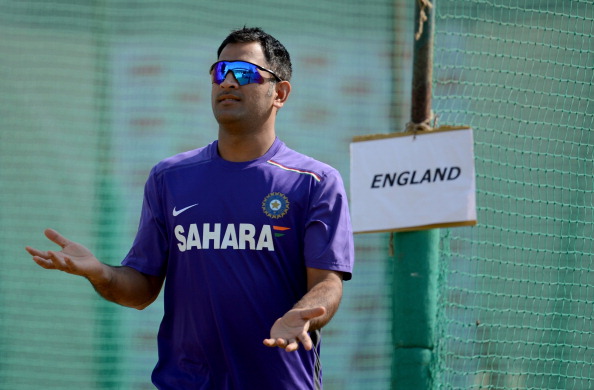 Dear Mr. N Srinivasan,
Sorry for the delay in sending the report. Your astrologer had changed my Gmail password without checking with me. It took me some time to figure out. I suspected Raina's nephew initially. But later got to know he doesn't exist at all.
Well, of course, 2012 has been a disappointing year for Team India. Before I start with the report, I'd like to tell you about a dream I had last night. ICC had introduced the concept of 'Toss Rankings'. We were placed below Bangladesh, Namibia, U.S.A, Uganda and Czechoslovakia. We were ripped of our Test status too. See, things can go so wrong. All I'm trying to say is it's not all that bad right now.
They call me Captain Cool. But not many know that we have a 'Coach Cool' too with us. Duncan Fletcher hardly reacts. Rohit Sharma has scored more runs this year than the number of words Duncan spoke. Of course, the margin of difference is not too big.
Sehwag and Gambhir's opening combination worked only in creating rifts in the dressing room. No prizes for guessing who used to help fielders practice slip catching in the nets – Gautam Gambhir. No wonder we saw some fantastic catches taken at slip this year. Apparently, he has been offered the role of 'slip catching support coach' by an English county team.
I'm very happy with our middle order, Virat Kohli and Sachin Tendulkar especially, for different reasons though. You will be delighted to know that most of your CSK players – Raina, Ashwin (read as middle order batsman), Ravindra Jadeja and I – are in pretty good form as we hit the end of 2012.
Yes, we all know that a bowler's 'pace' would reduce gradually with time. But I never knew that it also includes the pace at which he runs and bends down. Zaheer Khan gave away more runs on the field than the entire Indian top order scored in 2012. Though Ashwin showed the world that he can bat, his inability to run quickly lost us as many runs as he scored and it all evened out.
Praveen Kumar, Vinay Kumar, Manoj Tiwary and many other players got injured when they weren't even a part of Team India, which means that staying idle causes injuries. In other words, an idle body is injury's guest house. So, let's follow a rotation policy in 2013 to increase player fatigue and prevent injuries.
Does any country outsource bowlers? Pakistan? South Africa? Else, 2013 will be no different. Or, request Anil Kumble to come out of retirement. I'm a finisher. And that's what I'm doing to the report now. Bye.