Satire: LEAKED! England's dossier against India
1.61K //
07 Nov 2012, 22:55 IST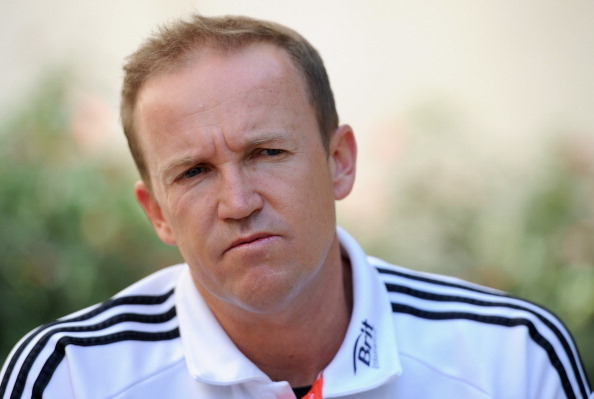 On a day when speeches made you win Presidential Elections and Australian mind games were back in business, Andy Flower decided to go for his best move ever (no, not the reverse sweep). In a rather bizarrely timed press conference, Andy, along with Captain Cook (who didn't speak a word) called for a conference on the eve of their practice game at Haryana.
While Cook nervously looked around, Flower seemed like a man on a mission. He signalled to Cook, asking him to take out the piece of treasure, the papers which England had drawn up against India.
Cook obliged only reluctantly, and out came a couple of A4 sized papers with a lot of scribbling on it. The handwriting, which I assume belonged to Cook, was too clumsy to comprehend (not surprising really!) and what follows is probably what was written on them. The two-page document was titled 'India – Let's own them again', and following are the contents of the documents:
- Don't worry too much about Sehwag. Keep calm and bowl outside the off-stump, taking it away from the right hander. If required, we will place three slips and a gully fielder for him.
- Use psychological tactics against Cheteshwar Pujara. Remind him how the gazillion fans watching him want him to get out as soon as possible so they can watch Sachin play.
- Don't plan anything for Sachin. Let's face it, nothing works against that man.
- Pray for Raina's inclusion Don't let Yuvraj settle in.
- Beware of Harbhajan! Just kidding, even we know he won't be in the playing XI.
- DON'T bat aggressively against an ageing Zaheer Khan. If he goes for runs, the spinners will be on. You know what that means.
- Aim to "really test" MSD's resolve by making Andy Flower go over to the Indian dressing room, asking him to overturn an appeal. This time for an lbw dismissal, maybe?
- Make sure Stuart Broad is active on social media from day 1 to day 4, criticizing Indian conditions and how they're in favour of the home side.
- In case the day ends in favour of India, talk to the press and remind them about last year's 4-0.
- Take away KP's basic amenities: his phone.
- Hope for Swann to provide the kind of mystery he believes is missing in the Indian side.
- NOTE to captain: In the worst case scenario, be ready to blame external factors for poor performance. Refer to Dhoni's recent post-match speeches, they are all gems.