Shane Warne: The crazy hair, the menacing stare, the cricketing brain beyond compare!
834 //
22 Nov 2012, 10:38 IST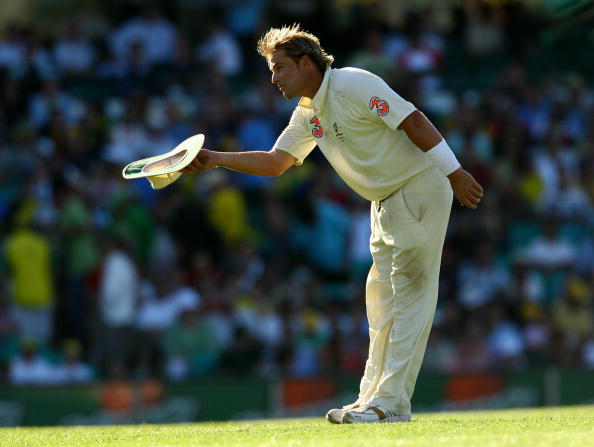 With the first Test now in India's pocket, and with England's box of worries open, the focus shifts to the financial capital of India, Mumbai. I am very excited for this match. I have four reasons.
1) I will watch the game on the 3rd day (Sunday) at the Wankhede and hopefully get to see God bat.
2) The match will be Sehwag's 100th. One of the game's greatest entertainers.
3) Andy Zaltzman is being sent to India for writing daily blogs and coverage. For those who don't know who he is, check this out.
4) Shane Warne, after some awesome ads announcing his involvement in Star Cricket's analysis team for the 2nd test, is coming to India. Dravid, Boycott, Ganguly, Warne in a panel. Oh boy! Compelling stuff.
I want to write this article because it brings memories back of one name which people are starting to forget. As if he belonged to a different era. Sure, that is true. With his retirement, a golden age ended, a team hitherto considered unbeatable now perches in the middle of the rankings. With his retirement, an art has lost a great practising patron; an art that, back in his early days, was going through a similar phase. Leg spin is extremely tough to bowl. Controlling the flight of the ball requires tons of concentration and an equally enormous amount of self-belief. How often do you see youngsters bowling leg spin? Off spin comes naturally to all of us. It does not require rather tangling wrist and finger twisting as leg spin does. Releasing the ball is an art in itself in leg spin. To cut it short- Leg spin is too complex even to take up as a bowling style. Leg spinners in the 1970s and 1980s were seen as a cosmetic addition to the team. In an era where dental disintegration ruled the roost, a spinner's job was to contain the batsmen until their faster cousins resting on the boundary ropes came back and knocked poles. Leg spin was too traditional and old fashioned, people said. And it was left for dead. Until, he happened. It had to be him to breathe life into a 'dying art', to show people what a man with peroxide blonde hair and pudgy fingers can do to a cricket ball, to show people that the issue of making the ball spin a few centimetres was a mere trifle. After he came, the ball spun yards. Yes yards. This had to happen. Because he was Shane Warne.
The first time I witnessed a cricket extravaganza on TV was the 1999 Cricket World Cup, played on the lush green British (and sometimes Dutch) grounds. It would be pointless to argue against the fact that the Australia-South Africa game was perhaps the greatest game ever played. I was watching it live. South Africa coasting along in a chase of 213. Gibbs was going strong. Enter Shane Keith Warne. And then, that ball to Gibbs. Oh what a beauty. The cherry still completes a lovely arc in my mind, before it hits the pitch near Gibbsy's feet and spits away to hit the off stump. That was the first time I witnessed the beauty of leg spin.
It was pretty surprising for me. I have always been a lover of fast bowling, of the Donalds, Younises, Akrams, Akhtars. But here comes a guy who bowls only as fast as a milk float, and still wipes smiles of the batsman's faces with equal efficiency.
After the ball completed the trajectory, everything for SA turned pear shaped.
Then, as I grew up and as internet inundated young people's lives, Warne's magic started unravelling itself. It is then that I learned that Shane Warne had punctured many a batsman's technique with his befuddlery since 1992. I will not speak of the Ball of the century. Enough has been said about it. for further details check out it's Wikipedia page. Oh yeah ! It has a Wikipedia page. Try it !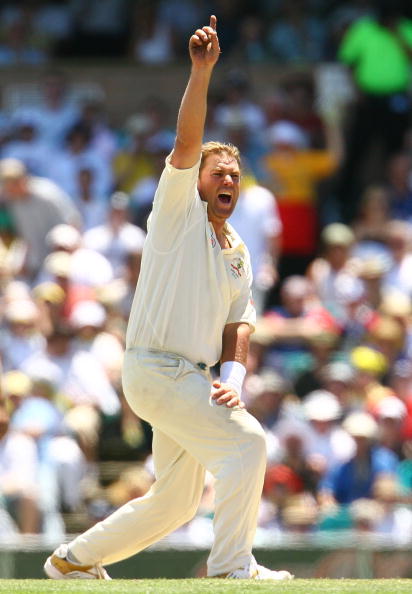 Anyway, people then started doubting that he was the one who ruled the batsmen by spinning the ball big. Little did they know they were raising voices against a player who hated losing more than he wanted to win. He was adapting. He was learning new types of deliveries. Then he unleashed them with exotic names- Flipper, Slider, Slobber and what not. All different deliveries. All different routes for the same destination- the stumps or the batsman's legs. Warne was the archetypal thinking bowler. He loved setting up batsmen by creating an illusion of a pattern, which was not; and then following it up with a delivery that the batsman could not even regret processing on the long walk back. It's almost like writing the number 78 immediately after a pattern of 2,4,6,8.
Many people here might have seen an YouTube video of Warne describing his 8 best balls (for those who have not, here we go). My favourite is the ball with which he got Kallis for his 300th Test wicket. The fact that he had completely confounded a batsman of unquestionable calibre makes it special. With the next picture, you will know what happened.
Setting up a great man with a gem.
The set up was breath taking to say the least. He bowled him a couple of regulation leg breaks and followed it up with a flipper from around the stumps. He knew LBW was out of the equation, but that was not what he wanted; for he was focused on what would befall Kallis immediately after. Since Kallis had been standing there for the last 4 balls and wanting to get to the other end (Warne did make even the greatest batsmen feel edgy), he followed it up with an ultra slow ball that hung in the air longer than Baumgartner. And then, when Kallis brought his feet forward to stop the cherry dead on its tracks with his wall like bat, employing a textbook defence, the cherry sneaked through perhaps he smallest gap imaginable between a bat and a pad to disturb the furniture. And then check out the celebration that Warne does. Even the coldest British cricket watcher with a cup of tea in his hand would have stood up and clapped to an amazing display of genius.
There is another aspect of Warne's bowling that stays in my mind always. It is the celebration from the people crowding the batsman. Especially Healy and Gilchrist. With arms raised to double confirm for the batsman that it is indeed time to walk back, and with Warne's own reactions; such sights made for 708 really special photographic moments.
One of those 708. The most remembered: The ball of the century from a different vantage point
True, Warne's career has been marred by controversies. But the way he came back to perform made him a champion. He was blunt, even sometimes straddling the border of brashness; but he was an asset to the game of cricket, for he had a great brain for the game. Trust me, Australians do not confer epithets for no reason. And calling Warne the 'Greatest captain Australia never had' was indeed a big deal. It meant that Warne's knowledge of the game was still not completely there for us to see. He did set his own fields. But to marshal a side would have been great to watch. Perhaps, he will be born again to lead an Aussie side.
Watching Australia's cricket (the technical part, of which I am a fan; not the mental part, they are too cheap at it) over the years, there is one thing I have noticed. We usually come across commentary one-liners that runs scored by tail-enders are like gold dust. The reason (among many others) Australia won so often was that the bowlers shut out the tail very quickly. It is common for the other teams to inflict a scoreline of, say, 123/5 on the opposition. Then they tend to slack off, and the innings ends at 356/10. Not Australia. They would have ended the score at 170/10, at most. Central to that Aussie ability was Shane Warne, who bowled his variations at tail enders. He knew very well, their defense is leaky, and playing the waiting game by bowling floaters will buy them more time and could sometimes bring the batsman confidence. Since there was not much incentive to defend, tail enders would resort to slogging, and bowling floaters to them is akin to cursing Afridi on his face. He mostly bowled those infamous sliders- stump to stump to get the guy LBW or bowled and just cut the tail before it starts wagging. That made for some very plumb LBW decisions which I will forever keep in my memory.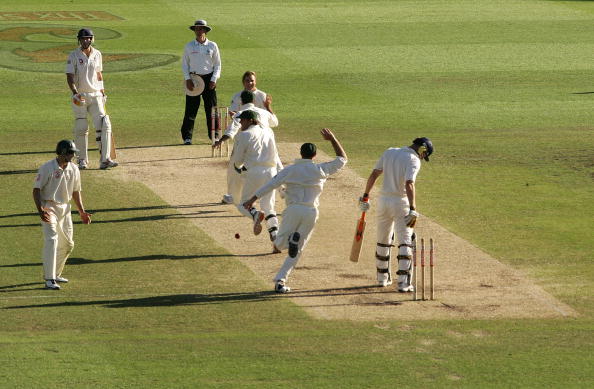 Yet another event in Warne's career that will stay forever is when he netted his 700th wicket in the form of Andrew Strauss. It is not the delivery that struck me, for that was bread and butter for Warne. Only 'muggles' like us make a big deal out of it (As is happening right here). It was the celebration, and more particularly the roar from the crowd, that makes it special. Check out the video and tell me if I am wrong.
Such roars from the crowd are reserved for the fastest of bowlers pumping their fists, taking pride in disfiguring the stump cam. But this was for a chubby man who bowls at half that speed. The roar was for Shane Warne. And that, folks, is a different matter !
Peroxide Blonde genius: There never was one, there never will be another.
P.S : Looking forward to Warne's views on the central theme in this India-England series.