Shortlist of Indian fast bowlers for the 2015 cricket World cup
It has taken me close to 15 minutes to go ahead with this post simply because, I am unable to collect a handful of fast bowlers who could potentially book their seats on that flight to Australia for the world cup in 2015. When I say 'fast bowlers', I mean the bowlers who bowl in the early 140s and going upwards and that is where I believe, India is in serious jeopardy of not having the right kind of bowlers to make use of those fast and bouncy pitches in Australia and New Zealand.
Umesh Yadav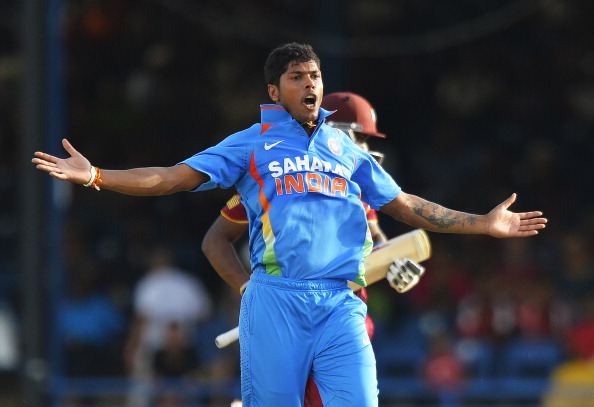 His exclusion from the side for the ongoing one day series is bemusing for me, as much as it is to a lot of you out there. The lad hasn't done poorly whenever he has adorned the Indian colors but probably, his challenger trophy performances didn't convince Sandeep Patil and co. to accommodate him in the side. Or, on another front, Indian selection committee is making it clear that 2015 world cup is the target and are trying to build a team for it already.
With Umesh Yadav, he is always going to go for runs but in the bargain, if he can be consistent with his wicket taking abilities, then he is a must in any Indian side. Don't forget his performances in a Test match at the WACA a couple of years ago, where he bagged a 5-for and asked questions of every Australian batsman who faced up to him. His figures were 17-2-93-5. Tells you something, isn't it?
The lad is fit and more importantly, he's a good fielder with a very good throwing arm which would be seriously handy on those massive turfs in Australia, where the slowness of a certain Unadkat and Vinay Kumar isn't going to help Dhoni's cause. Umesh Yadav, for me, is a certainty for the 2015 World cup irrespective of what he does in the build-up to it.