Should India And Pakistan Take A Risk?
1.04K //
28 Mar 2011, 09:25 IST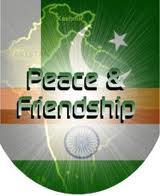 This clash for the ages is but a few sleeps away and thus we have started dissecting the teams and the touted clashes and duly who will prevail.Though the key joust might be before the game even begins with a few selection quandary's involving both Teams and whether they change winning line ups.
So here is the look at both Teams


India
The key players being looked at for this clash firstly on a win win level for India being either Suresh Raina or Yusuf Pathan.Both similar players that bring much the same abilities to the Indian Team.If anything Raina should be preferred for he has more scope in his batting. From the respect of Yusuf Pathan is essentially a slogging batsman,whereas Raina can do that role or indeed play a composed knock as seen against Australia
Now we get to the 1.2 billion dollar question for every Indian is dissecting it………..
To play Sreesanth or to not play Sreesanth that is the question?
The lending of Shakesspeare is very apt when discussing Sreesanth for he's a somewhat different type of character with passion attached to him.
The question is whether he is indeed a better option in the Indian Team than Munaf Patel for this huge clash?
The fans will say in Munaf's support that you know what you will get from him.In regards to he's is a big hearted pace bowler that can on occasion be a success.Though detracting from him is the fact that he can go for plenty and is a liability in the field,
On to Sreesanth he is seen as very much a loose cannon and his detractors would say that he could in a clash of this magnitude implode and be the catalyst for a Pakistani victory.Though amongst his critics few would disagree that the lad can bowl and when indeed he gets it right is one of the most devastating bowlers not just in India,but in the World.
It's just a point of how often he does get it right and if indeed the Indian selectors are willing to take a chance on a maybe.That will indeed benefit their Team greatly if it comes of or indeed stick with the known of Munaf…….
For me Sreesanth needs to play for he could be the catalyst for Indian glory if he performs as we know he can


Pakistan

The men in green also have their own selection poser……..
In regards to whether to forsake Wahab Riaz and insert Shoaib Ahktar in the Team….
The support for Shoaib's inclusion has gained high profile support from Wasim Akram as seen in this quote:

"Shoaib against the Indians is always very dangerous. I know it is a big risk, but luck favours the brave. Tendulkar and Virender Sehwag are top-class players but against Shoaib it's a different duel altogether. He is an entertainer and he loves the big stage," said Akram.
Also in his favour is that he is the darling of the Pakistani cricketing fans,so he has huge support for a recall.
Though lets look at this rationally and put the emotion aside….
It is very much the same line of discussion as seen in this article over the merits of Sreesanth and Munaf.Where here Shoaib is the one that brings and Xfactor whereas Wahab is the known element.
Though the point of difference here is the variety that Wahab brings to the attack by being a left hander.That indeed can't be discounted especially when looking at one of India's main strength's being their opening batsman.Then looking into both Sehwag and Tendulkar and dissecting their possible weaknesses.Thus finding that Sehwag has fallen many times to Australia's
Mitchell Johnson
.A bowler that is remarkably similar to Wahab.
As for Shoaib he indeed could come in and be a blast from his past and destroy the regal Indian batting.Though the chances of this are remote for he is a shadow of his former self and in this World Cup his highlight was his masterful dismissal of Sri Lanka's
Mahela Jayawardene
.Though sadly for his legion of fans his displays have been characterised by no balls,erraticness and being cannon fodder for the batsmen.
So though I love you Mr Rawalpindi Express-Wahab Riaz is the better option