Songs4Cricketers - 1
2.25K //
05 Mar 2012, 23:32 IST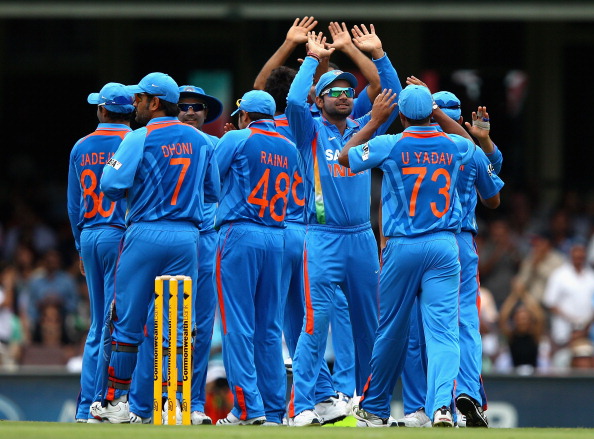 In a new series for Sportskeeda, we're going to look at certain songs that would be perfect for cricket stars from around the world. So let's get started right away!
1. Gautam Gambhir: Who at multiple times in the series has hinted that he can't wait to get back to India and pummel the crap out of the Aussies (or just hide under his bed), we have Coming Back Home by R&B star Brian McKnight.
2. Virender Sehwag: Who has cut the ultimate figure of defying authority, we have the baap of all defying-authority songs – Pink Floyd's Another Brick In The Wall part 2, featuring the classic 'We Don't Need No Education' line. (yes, yes, I know that song is from The Wall, no Dravid jokes, please, because we have one for him below)
3. Rahul Dravid: The man with the impenetrable defence, getting out bowled as often as he did? For shame, Rahul. It breaks our heart to see our best overseas player having such a huge hole in his arsenal, so for you it's Hole Hearted by Extreme. Any other series, and we would have dedicated the entire Pink Floyd album, The Wall to you.
4. Sachin Tendulkar: None other than Jay Z's 99 problems. But of course.
5. Virat Kohli: He will be remembered for 2 things from this tour. a) One of the finest ODI centuries, ever. b) The middle finger incident, and his utterances post his Test century. It is in dedication to the latter that we give him none other than this song.
6. MS Dhoni: For our dearest captain, we give him one of last year's most annoying and viral songs – Like A Boss.
7. Irfan Khan: Waow! After a few years in the wilderness, the man once touted to be the next Kapil Dev makes a comeback. It wasn't stunning, but heck, at least he's on the radar. So for him, we have the Pink Floyd song which every engineering college campus in India loves, Coming Back To Life. (And yes, if he was newlywed he'd also be Coming Back to Wife)
8. Ravichandran Ashwin: Befitting both his post-awesome debuts in 2011 and wedding we have The Honeymoon is Over for our own machaan.
9. Vinay Kumar: All over the place in the Tests and yet snapped up for a million (while deserving candidates like Kevin O'Brien went unsold!), for Vinay's new owners we dedicate Dire Straits' Money For Nothing.
10. Umesh Yadav: Just like a good moment for India over the last 3 months, we had to hunt a bit for a song for Umesh Yadav, one of the few bright sparks in this tour we'd all rather forget. So for you, Umesh, we have Everlast's Saving Grace.
11. Ishant Sharma: They say he's the unluckiest cricketer to play for India… So why not dedicate the Cream classic Born Under a Bad Sign for him?
And of course, let's get to the honchos.
Kris Srikkant: Nirvana's All Apologies
N Srinivasan: Eminem's No Apologies
There we are. Do you have any songs you'd like to dedicate to our cricketers? We'll be coming back with more in this series soon!