Sourav Ganguly and the Rite of Passage: From Cricketer to Commentator
3.17K //
06 Dec 2012, 21:10 IST
Sourav Ganguly might have left the active cricketing world for good, but his presence still remains as commanding as ever in the commentary box. Especially, in the currently ongoing Indo-England test series.
A trait common to past cricketers who try to re-create their cricketing best onto the commentator's platform or talk in exaggerations about the present is that they convey nothing, except grandiose; commentating still remains a questionable faculty to fully master, with only a few skipping through the verbose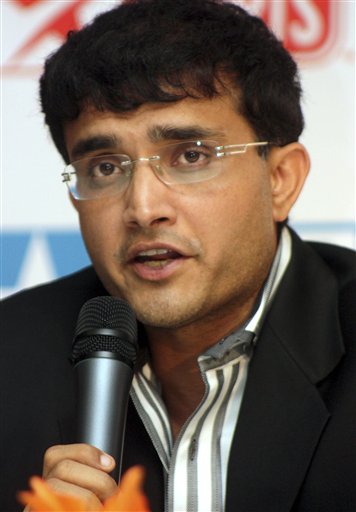 past and the exaggerated of the present to talk about what's relevant and significant to the day's affairs.
Ganguly's commentating skills however project a marked difference from his peer-group, most of whom possess the aforementioned features and go round and round, without actually making any credible contribution – except, perhaps for their style statement.
A difference that's seen, both during the course of a match and also during all those pre and post-match review shows in which he makes an appearance, is that Ganguly's commentary skills are far more sedate, yet no less impactful, for someone who has been known as one of the most aggressive influences to hit Indian cricket.
No mincing of words when he points out faults and inadequacies on the part of the team; Ganguly emphasises his point without any care for partisanship or bias, and absolutely has no qualms about even calling out on a player if he feels that the player has issues that don't need to be there in the first place.
But most importantly, Ganguly's expertise isn't always restricted to pinpointing a team's drawbacks and strengths. Somehow, when certain obvious characters turn on their overstated expert commentary, Ganguly manages to steer the conversation in the right course, instead of letting it meander with pointless arguments that end nowhere. And there again, when these expert commentators keep on hogging the microphone without allowing anyone else to speak, interjecting with the most appropriate witticism to cut them short, likewise showcases Ganguly's aptitude for doing away with ill-timed excesses.
These however, are not to say that Sourav Ganguly's perfect. He has his own inconsistencies and commentating lapses, but the fact remains that his competency while holding the mike far overcomes his slips whilst elaborating on his erstwhile career.
Objectivity, it is said, is subjective. Two high-handed words, yet both that convey a wealth of meaning and differentiation. Objectivity (noun) refers to the quality of being uninfluenced by the surrounding circumstances, at all times and without any exceptions. It is the one trait that critics and expert-commentators are required to have, for in its absence there wouldn't be any impartiality and neutrality in providing judgement. Subjectivity (noun) on the other hand, refers to opinions formed on the basis of personal choices and viewpoints without any consideration to otherwise available facts and stats.
And while, it cannot be said that all commentators – with the exception of Ganguly – are subjective in their interpretation of cricket, the constancy of verbal highlights and hyperboles definitely constitutes as being subjective and at times even partial, in case of some reviewers.
But there again, it's not about perfection – however questionable it might be – just as there are no set guidelines on how to practice the art of commentating. Thus, even though it wouldn't be wrong of commentators to talk more about their experiences than the match proceedings or use constant metaphors to describe the match and the players, it's definitely wrong of such commentators to try and inflict on the spectators, memories and figures of speeches for the entire length of the match.
Several prominent names come to mind when one talks about commentators, just as distinct memories of tournaments where these reviewers might have made an impact are brought to life. Thinking of Sourav Ganguly as a commentator brings to mind just one major tournament to the forefront – the 2011 World Cup. In the studio where many tried going toe-to-toe with the 'King of Figurative Speech', AKA Navjot Singh Sidhu, only one man succeeded in silencing him quite admirably.
If only for that one reason and nothing else, in the eyes of a Sourav Ganguly fan, the Prince of Kolkata will always be the commentator to listen and look up to.