South Africa finally show their worth on Day 2 at Perth
826 //
01 Dec 2012, 16:38 IST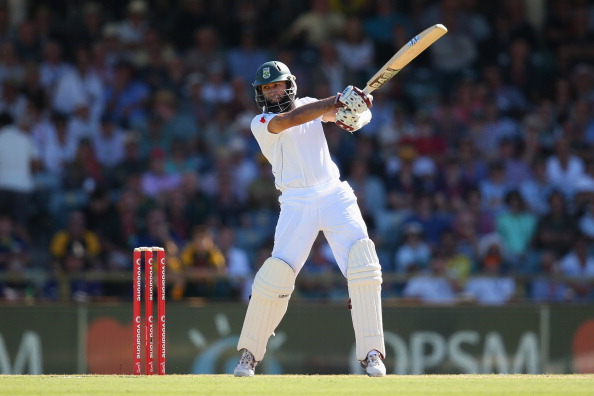 After twelve wickets had fallen on the first day of the final Test between Australia and South Africa, it was easy to believe that with the batting performances shown so far this series, Australia would look to surpass South Africa's total and pose a vast lead. However, that is not how things panned out. It took for the second day of the third Test of the series for South Africa to show their ability to play the sort of cricket that has led them to the top of the perch. South Africa dominated all three facets of the game, and by the end of the day, lead by 292 runs with eight wickets and three days in hand.
The day started with Dale Steyn finally bowling like the best bowler in the world should, asking questions of the batsmen in a ruthless spell with Vernon Philander. Quickly between the two quicks, they had Australia on the back foot at 45/6 – chasing down a modest first innings score of 225. Philander quashed down any hope of a fairytale ending for the retiring Ricky Ponting, trapping him in front for 4, while Steyn made sure that in-form Clarke did not strike his third consecutive double century, dismissing him for 5, caught behind off a perfect outswinger. Morkel dealt with the dangerous Hussey, luring him outside off, while Peterson – in for woefully out of form Tahir – wrapped up the tail to give the Proteas a lead of 62 going into the third innings of the game, only halfway through the second day.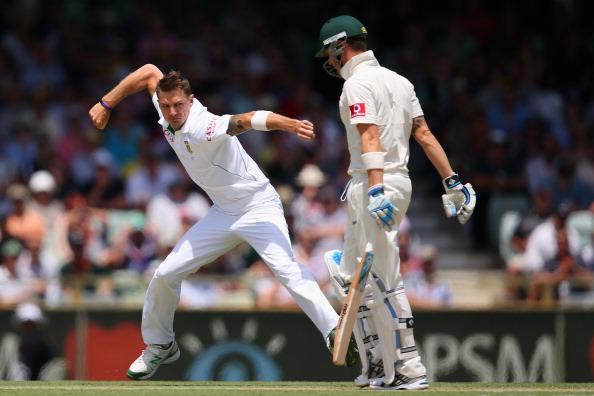 Proteas started their second innings positively – Petersen striking at more than run a ball before being dismissed off an incredible caught and bowled by Mitchell Johnson, before Amla joined Smith at the crease for a 178 run stand, accumulated at a blistering pace of 6.98 runs per over. The rate at which Smith and Amla were batting would have given Clarke a taste of what Smith had to deal with in the last Test. South Africa continuously kept the run rate above 7 an over for an extended period. Clarke rotated his bowlers often, trying to get the break through, but Smith and Amla kept batting positively without giving any chances. The only respite Australia got from the dominant display of batting from Smith and Amla was when Lyon took a brilliant catch diving forward to dismiss Smith, before spilling an easier chance from Kallis.
The rate at which this Test is progressing, the only criticism that could be aimed at the Proteas is that they are batting too quickly, which may allow Australia enough time to get back into this game. It will be an interesting Day 3, Amla starting on 99* and no doubt wanting to make a big score to set up a South African Test and Series victory and shutting down the chance of a fairy tale ending for Ricky Ponting.