Sporting contests to remember: India Down Under 2012
881 //
30 Jan 2013, 23:41 IST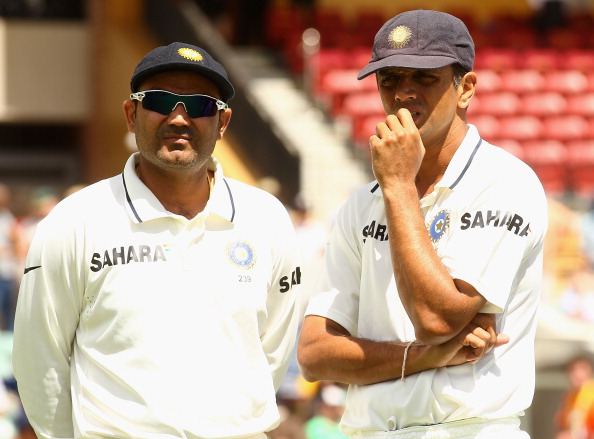 An accomplished opener Viru sure is
In royal style opening the flood gates,
Letting others bat too
Being the darling of his mates.
With a new lady in tow
Gautam doesn't have to worry about luck,
He surely has a bright hunting future
For everytime he comes back with a brand new duck.
Stranded in the middle
Is our rock solid wall,
thorough gentleman that he is
Can't refuse the bowler a five wicket haul.
The darling of the crowds
GOD fluently moves towards that 'you-know-what' score,
Teasingly leaving the finale to another day
Smilingly exits, the mesmerized souls asking for some more.
The Very very special talent is still omnipresent
So what if his bat doesn't win any more matches,
Don't his edges contribute
In all those athletic catches?
Looking at our opening bowler, the umpires are all confused
Holding the new ball, is that a sack?
All the generous helpings of biryani under his belt
It's the sultan of swing himself, it's good ol' Zak.
With a puzzled look on his face
Strategizing how the next IPL he is going to win,
Ashwin bowls the carom ball, the straighter one…he bowls them all
Except for that innocuous delivery, the one that'll spin.
The world beaters are hurt
Surely they'll find out a way,
Firing on all cylinders in the next series
Against that ol' champ team, Zimbabwe.
Experts at blurting expletives
masters at go karting,
Dare not sledge us, not an inch will we yield
We are the world champs…just that we can neither bat, bowl or field!