Stats: Matt Prior - The best Test wicketkeeper batsman at present?
1.30K //
26 Mar 2013, 22:57 IST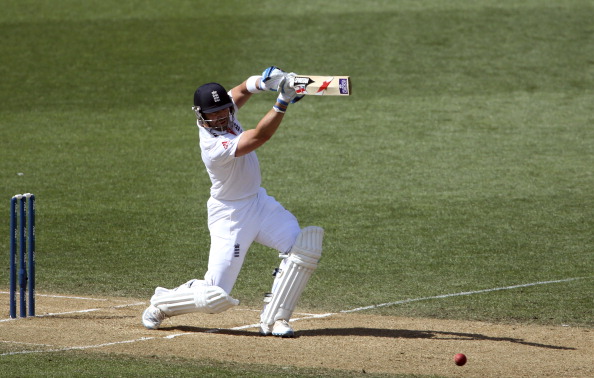 Matt Prior has been one of the most important members of the England Test side ever since his debut in 2007. Though overshadowed by the likes of Alastair Cook, Kevin Pietersen, Andrew Strauss, and James Anderson, he has played many vital innings when the team has needed him, and has taken England to big totals while batting down the order.
His importance can be realised by the fact that all of Matt Prior's 7 centuries have come in wins or draws for England, and no losses.
Prior's list of Test centuries: 
126* vs West Indies at Lord's in 2007 – Draw
131* vs West Indies at Port of Spain in 2009 – Draw
102  vs Pakistan at Nottingham in 2010 – England won by 354 runs
118  vs Australia at SCG in 2011 –  England won by an innings and 83 runs
126  vs Sri Lanka at Lord's in 2011 – Draw
103* vs India at Lord's in 2011 – England won by 193 runs
110* vs New Zealand at Auckland in 2011 – Draw
Most runs by Test wicketkeepers since Matt Prior's debut: 
3637 – Matt Prior, at average of 45.46
3503 – MS Dhoni, at average of 42.20
2308 – Brad Haddin, at average of 35.50
1810 – Mushfiqur Rahim, at average of 33.51
1739 – Prasanna Jayawardene, at average of 32.81
Most Test centuries by wicketkeepers: 
17 – Adam Gilchrist (Aus)
12 – Andy Flower (Zim)
8 – Les Ames (Eng)
7 – MATT PRIOR (Eng)
7 – Kumar Sangakkara (SL)
6 – Alec Stewart (Eng)
6 – Mahendra Singh Dhoni (Ind)
6 – Kamran Akmal (Pak)
Most Test centuries by English wicketkeepers: 
8 – Les Ames
7 – MATT PRIOR
6 – Alec Stewart
5 – Alan Knott
2 – Godfrey Evans
2 – Jack Russell
2 – Jim Parks
Best batting average in Tests for wicketkeepers: 
(Minimum of 30 innings played)
53.70 – Andy Flower
47.60 – Adam Gilchrist
45.46 – MATT PRIOR
43.40 – Les Ames
40.48 – Kumar Sangakkara