Sunil Narine ready to bowl on any pitch
648 //
09 Nov 2012, 14:53 IST
Dhaka, Nov 9 (IANS/CMC):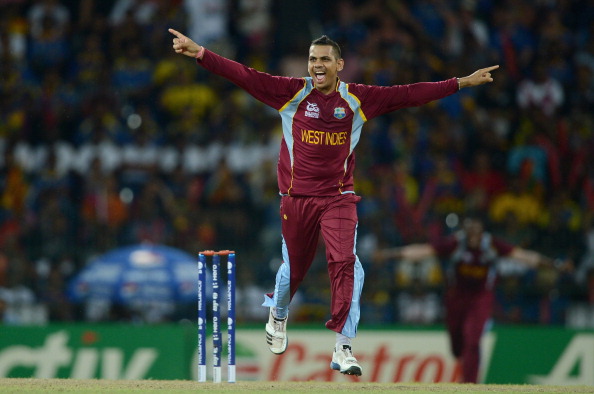 West Indies off-spinner Sunil Narine says he is prepared to make adjustments if the pitches in the upcoming two-Test series against Bangladesh do not offer any assistance.
Conditions here are typically friendly to slower bowlers but reports indicate the Sher-e-Bangla Stadium pitch at Mirpur has been favourable to fast bowling during two recent domestic, first-class matches, CMC reports.
"There's no type of pitch I prefer. I just have to concentrate on the areas in which I am bowling, continue working hard on my game, and focus on what my job is to do," the wily 24-year-old said here Thursday.
"Any spinner would love to have some kind of assistance from the pitch, but if there is none, you always have to try and do something different. I have not set any goals, but I just have to give it my all."
The West Indies face Bangladesh in the opening Test in Mirpur starting next Tuesday, before moving to Khulna for the second and final affair.
However, they will enter the series without match practice after the scheduled three-day tour match was reduced to two days before being cancelled because of wet conditions at the BKSP Ground in Savar.
Narine has played only three Tests but is expected to be a key member of the Windies attack. Coming off a solid series against New Zealand in the Caribbean back in July/August, he said he now possessed a clear understanding of what Test cricket required.
"I think it is just the mindset that you adopt and the way you go about what you are doing – just concentrate on the areas where you bowl," the Trinidadian explained.
"I think you have to be far more consistent and have a lot more patience. Every game I take it as a new game. I think I will approach (the upcoming Tests) the way I approached the last games we played (against New Zealand), so I just have to concentrate and do what I am accustomed doing."
He added: "We have been practising for the last two days and I already have a mindset, and I know what I am capable of doing, so it is just to deliver the goods for West Indies."
–IANS/CMC
bs/vt