Swann spares England humiliation
696 //
15 Nov 2012, 18:12 IST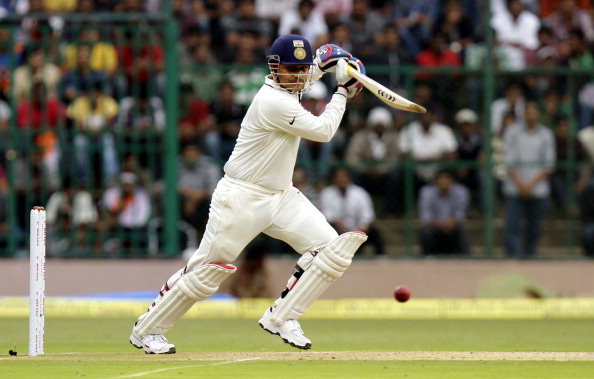 The toss is often very important on the subcontinent. Mostly, teams want to avoid batting last at all costs on pitches that tend to become troublesome on the 4th and 5th days. Well, this pitch is different, but only because the pitch looks like it's going to become much more troublesome, much earlier.
Before the game, I wasn't positive. Our recent overseas ventures haven't gone well and we have been comically inept against spin. Our only chance would be to win the toss, bat first and try and score enough runs to put some pressure on India.
That plan disintegrated rather quickly, it blew up completely once Sehwag decided he was in one of his moods. So, after the first day, with India sitting pretty on 323-4, England are all but out of it.
As early as the second session, Swann was getting the ball to turn sharply, which whilst offering England some encouragement, will have pleased the Indians far more. The Indians will have seen England's displays in the UAE and Sri Lanka and will go out and bowl with bagfuls of confidence. Unlike England, they have two frontline spinners (something England might come to regret) who will almost certainly bowl the vast majority of overs on this already crumbling surface.
England will not be pleased with their day's work, the ineffectiveness of the seamers is a particular worry, but the performance of Swann will at least give them something to smile about. There have been a few concerns over Swann in the last year, the floating bone fragments in his elbow at the forefront of those concerns, but today he looked to be right at his best.
He bowled with the nip and bounce that has so often been lacking over the last year. He used the assistance of the pitch well, rarely straying onto a more negative leg-side line and instead attacking the batsmen outside off. He took all of England's 4 wickets but could and should have had more. A missed stumping and a relatively simple missed catch at slip will annoy him. Creating chances is hard enough in India, taking them is paramount.
Despite Swann's performance, he was unable to halt the march of India's most impressive batsmen, Cheteshwar Pujara and Virender Sehwag. Any follower of cricket will know of Sehwag's blistering assaults, they are legendary. England have been on the receiving end before and unfortunately for them, it was just one of those days.
In England, against the moving ball with his complete lack of foot movement, he is almost a walking wicket. In India, on the featherbeds which wouldn't offer movement in a tornado, he is a goliath. He is almost impossible to bowl against, offer him width, you get crashed through the covers. Try and bowl straight, get it a couple of inches wrong, clipped through the leg-side. Everything is effortless, no excess energy is expended. It is why he is so consistently able to rack up massive scores.
In the aftermath, England might even count themselves lucky they were able to get him for 117 (from 117 balls). So often when he gets a hundred, he makes a lot more.
The other man to thwart England, Pujara, was perhaps even more impressive. In a much, much subtler way, of course. The 24-year-old, playing in just his 6th Test, looked like he had been there his entire life. He played with a calm assurance so rarely seen in the young batsmen of today, brought up on a diet of Twenty20 and quick paychecks.
2 years ago, after making 72 in a tricky 4th innings chase on debut, I boldly claimed he should permanently displace Rahul Dravid at no.3 for India. Since then he has had a tough time with injuries but thankfully it looks like he is going to make the most of his incredible potential.
On the evidence of today, England are going to have to play incredibly well to get anything out of this game, and likewise for the remainder of the series. I really can't see it, they might just be out of their depth.