The team man - Suresh Raina
1.89K //
27 Nov 2012, 18:03 IST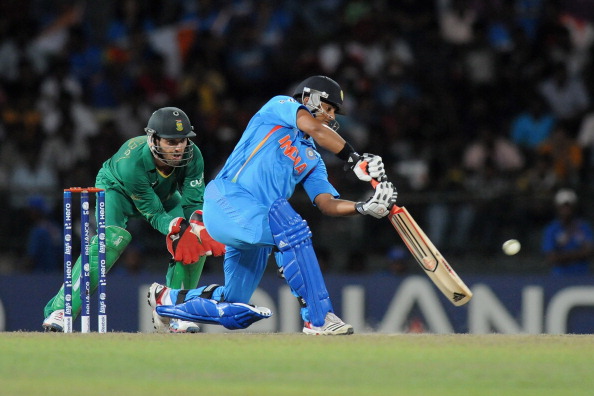 The other day, I read this line about this young, budding cricketer from India – "Raina is one of the most 'honest triers' of the Indian Cricket team". I agreed instantly to it before blinking another eye lid, and I bet most of you would too. Ever energetic on the field and always friendly off it, Raina hardly ever has any haters.
Today, on the occasion of his birthday, let us all give him the best of our wishes in the hope that he will continue to win matches for his nation, like he always has. As he turns 26 today, let us reflect upon his career till date.
Not bestowed with talent like Kohli, or with a perfect technique like Rohit Sharma, Raina has always fought in pursuit of proving himself, and more of than not, has won. Ever since his junior days, he has never had it easy. Everything that he has achieved till date has been due to his never-ending hard work, patience and grit with a passion for succeeding. Keeping a matchbox under his pillow every night, he used to check the clock from time to time, to ensure that he wasn't late for the training. A victim of ragging in his coaching days, Raina never wanted to play cricket again. But his family supported him through it all, and finally, they were rewarded when they saw him playing for the Indian tri-colour for the very first time. Moreover, receiving his test and ODI caps from Rahul Dravid, his idol, made it even more memorable for the youngster.
His cover drives and off drives are more often than not unstoppable, being a delight to the onlooker's eye; Raina, the leading overall run scorer of the IPL, makes the game of cricket beautiful while he bats.  He isn't a fiery Sehwag, an elegant Gambhir or a perfect Kohli, but he is just Suresh Raina, who scores when his team needs him too. "Raina won us the World Cup" – This statement by Gary Kirsten is enough to testimony the fact that Raina is an integral part of the in the Indian ODI team.
An electric fielder, Raina adds 20-25 runs to the team's score as a fielder, thanks to his tremendous fielding efforts. He is easily the best fielder in the Indian team, if not in the world.  The unbelievable one-handed catch that he took of Younis Khan in the 2012 Asia Cup immediately rushes into the mind. Springs attached to his legs while fielding, Raina along with his batting and occasional bowling too, makes a complete player for India.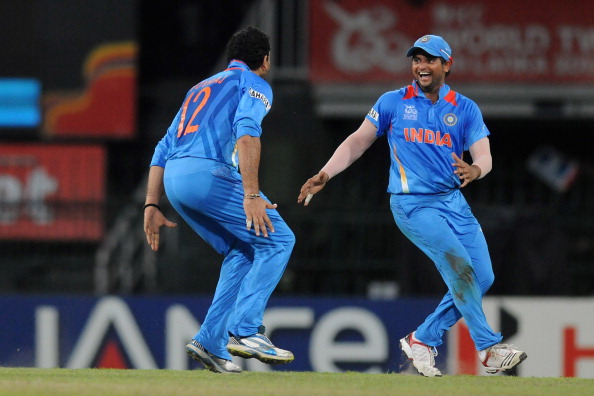 However, the best in Raina isn't about how he bats, bowls or fields. The best of Raina lies within Raina. One of the purest souls in the team, Raina has the heart of a child. Never in his life will he think of pulling some one down or even misbehaving; even after being in the limelight since a very tender age, he has never indulged into any type of controversies. No matter which bowler grabs a wicket, Raina will always be the first one to go and hug the bowler with tremendous enthusiasm, as if it is a wicket that he took. He will be the first one to jump up and down with the catcher as the next wicket falls. This is what truly defines Raina. A pure soul combined with an extremely kind heart, you cannot help but adore this Indian player.
So while coming to an end, all I would like to say is Happy Birthday Mr. Suresh Raina. I hope you keep on improving in the ODIs and cement your place soon in the test side too. You may succeed sometimes in the coming years, you may fail sometimes, but no matter what, never let go of that beautiful attitude of yours!