Tendulkar will be missed by the die-hard fans!
980 //
24 Dec 2012, 22:44 IST
It was a chilly Sunday morning. Sun had travelled half its routine distance. Perhaps he didn't know what was in store. Suddenly the news flashed on TV channels and on mobiles. Initially, none of the cricket fans believed it. Even after the confirmation about 4 times, the Tendulkar fan inside every cricket lover was not able to believe on it. Their very own Sachin has announced his retirement. Some of them even got tears, wishing for the news to be a rumour. But it actually wasn't!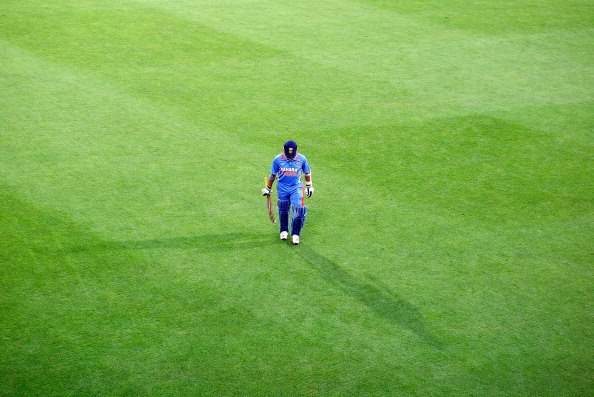 What does Tendulkar's retirement mean for them? Sachin Tendulkar is a name that has touched their lives. He is just like another family member for the fans. Born in a society who worships the greats, I am amongst some billion fans who could proudly say "Hamare pass Sachin hai!" (We have Sachin!). In 23 years of his carrier, an Indian generation has grown up. He taught us how to dream! The most important thing he taught the generation, was to keep our feet firmly on the ground in moments of success. Sometimes, I saw Gandhiji in his patience and Bhagat Singh in his aggressive replies to the critics. This man did justice to the tag of 'India's wonderboy'. He never forgot that he is a role-model for the Indian youth. Be it staying away from liquor advertisements or many donations, he was the perfect role-model. He never used to reply to his opponents by words, but only through his performance. That's the reason why he got the same respect and support in other countries. For the Indian cricket fans, this retirement is not like any ordinary retirement.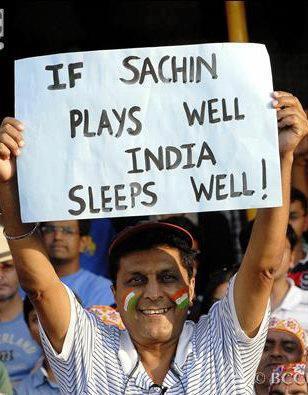 Talking about the One Day side, at one time there used to be only two kind of players in the team – Tendulkar, and the rest of the ten players. That's why people called him the Warrior. The Warrior then became the Prince after 'Sandstorm'. The Prince got transformed into a King after 'Centurion'. He got his crown after a long wait of 20 years at 'Mumbai' in 2011. From Tony Greig's "Waaddddaplayaa" to Ravi Shastri's "Superman from India", he brought the nation to a standstill.
Each game has its greats. Though Sachin has called curtains on his career in form of the game, the common Sachin fan will still be happy that he's still there in one form of the game! "Will he bounce back in the Tests?" is the question now!
There will be many more great players in One Day Internationals, given the speedy format. In the coming years, ODIs will again become colourful with new attractive strokemakers. But some millions of eyes will still find it as 'black and white'!