Thank God it's over!
1.63K //
16 Mar 2012, 20:49 IST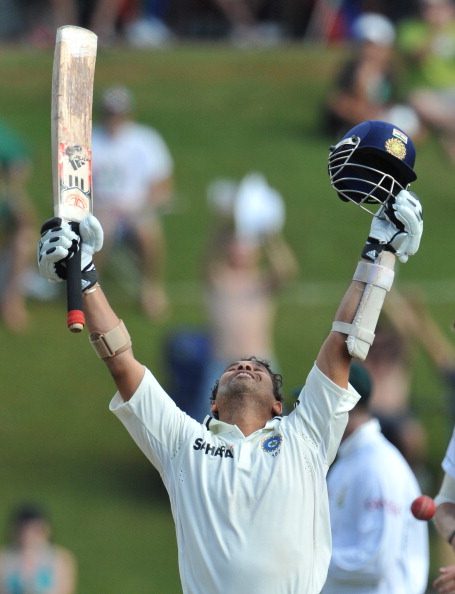 Congratulations everyone! My countrymen as well as cricket fanatics all over the world! The elusive milestone has been achieved finally by Sachin Tendulkar. After a year of passionate cries around the world as innings after innings resulted in broken hearts, the accomplishment has finally come against the worst of the teams in world cricket at a strike rate of mid 70s. On the face of it, it's an anticlimax when you consider that it was awaited since that sublime 111 against South Africa more than a year ago, and that it came against a lowly Bangladesh at Dhaka.
But now that it has been achieved, I ask the millions of fans who have grown watching Sachin; who created this drama? When Sachin equaled Gavaskar's record of highest number of Test centuries, there was an equal amount of pressure, if not more, whenever he came out to bat. Wherever he traveled, people asked him to 'please get this one more, we don't care about more, just this one.' It took him a year to move from 34th to 35th. The whole drama took such a toll on him, that it took him another 17 months, 17 innings and 10 Tests to reach his 36th. And then, he put his foot on the accelerator, racing away past centuries and milestones. Nobody was coming up to him now to ask him when he was going to make 'them' happy, when was he going to reach 'that' milestone!
Sachin Ramesh Tendulkar has dedicated more than 22 years of his life, making a billion people jump up in joy and ecstasy along the way. Records have been tumbled in the way and he has enjoyed his game EVERY single time in his 188 test, 461 ODI and 1 T20 innings in those twenty two years of playing cricket. Each one of us should look in the mirror, looking in our eyes and ask ourselves – 'What is it that we have dedicated our lives to and enjoyed doing, for even half the time that Sachin has done by playing cricket?' The one who comes up with even half a decent answer to this question truly, has the right to question Sachin Tendulkar.
In my very short experience as a writer so far, I've realized that when you're expected to write an article about something grand and when your know that this article has to be nothing short of amazing, the joy of writing diminishes in front of the expectations. There's pressure and every single line which otherwise would have been just fine, seems dull or 'not quite right'. There's doubt in the mind as frustration pops up regularly and you fumble for words. Writing becomes tiresome as you wish that you could somehow just finish that article and be over with it. It doesn't matter at that time how many good articles you've written, it's just frustrating that you can't get that 'one' right.
But a billion people are not waiting for me to write that one article, they are not criticizing me for failing to just do it for 'them' and just get finished with the whole business; I fear what it is like to be in Sachin Tendulkar's shoes.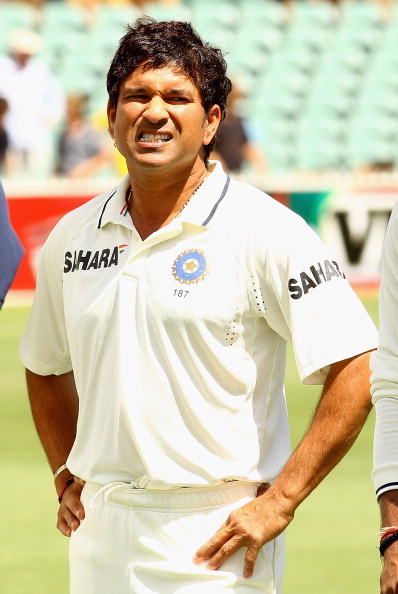 But he has finally reached that milestone which many have even said to be a 'made-up' one. For many, it doesn't even matter anymore as it didn't come against a big opposition or at any of the grand occasions like the World Cup final, 2000th Test at Lords or even in Sachin's last trip to MCG. Sometimes too much love can end up in becoming the reason for hatred. Sachin's 100th ton has made that transition of being the most loved one to most hated one and finally when it arrived today, it has brought a clear sense of 'good riddance' along with it.
The master himself didn't show much emotion at the crease after achieving the feat, not that he has done ever, but after this long a wait and pressure, it wouldn't have been a surprise if he did. He did what he always does – took his helmet off, looked into the sky and maybe said a few words to someone who's looking down at him with great fondness. I 'hi-fived' a friend, jumped up in joy and smiled wide eyed at everyone who looked similarly relieved around me.
Have you ever seen 3-4 year old kids play around in their house when nobody is watching them? They enjoy every single moment of it and can bring smiles on the faces of people who happen to be watching them without scrutiny. I find that kid awakening in Sachin Tendulkar now. He's been there all along this past year, hiding behind stone-walled expressions, wishing everyone just stopped thinking about that one damned hundred after all!
The thing he enjoys doing the most in his life, is playing cricket. And he definitely hasn't done a bad job at all so far. So please,  just let him enjoy now and I'm perfectly sure that we'll enjoy it even more than him!