The Dada of commentary
1.33K //
23 Nov 2012, 00:34 IST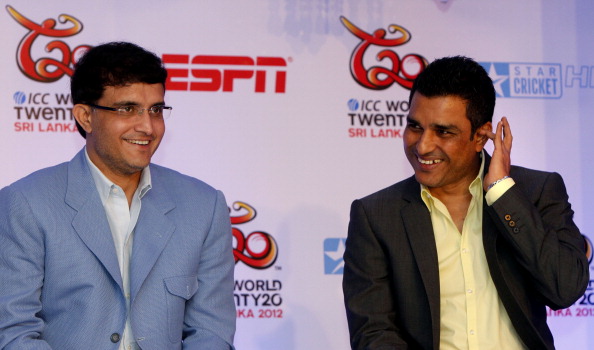 In a cricket crazy nation where the fans worship their favourite cricketers as demigods, cricket commentary has a special significance, as it gets cricket lovers glued in front of their television sets. Over the years, cricket fans have become obsessed with cricket commentary as it continued to provide them with substantial knowledge about the game.The heart and soul of commentary has a lot more to do than merely being eloquent with candid thoughts. Viewers would always be interested to know about the history of the game that can be traced back to Tudor times in the early 16th century. The most popular commentators may not have been great players but they certainly are expert historians who can remind the viewers about the chronological record of events that have happened in the history of this gentlemen's game. One man who seems to have understood the essence of expressing categorical views coupled with wittiness is the former Indian captain Sourav Ganguly, who is fondly called Dada by cricket lovers.
Very few would have thought that Ganguly will emerge as one of the best among the contemporary commentators when he started his stint during the second ICC 2009 T20 World Cup tournament held in England. It's undoubtedly a challenge to master the art of commentary in an era where people who have never played the game of cricket have become experts commentators with sheer passion and extreme love for the game. But 'challenge' is never a new term in the dictionary of the "Prince of Kolkata". He was often criticised as a poor player of the short ball and he was further mocked by many for his lack of athleticism on the field. His ever optimistic approach and undeterred attitude provided him the required impetus to improve his game despite the apparent weaknesses he had as a player. His role might have changed, but his positive way of dealing with things remained the same. In no time, he is emerging as one of the most promising commentators of this generation.
Ganguly's innings as a commentator has been strikingly dissimilar to the image that he had as a player. As a player and a captain he was aggressive and combative, but he has shown a more balanced and steady approach as a commentator. He must have probably reserved some special characteristic traits in him to use them as weapons during his career as a commentator. Dada's profound understanding of the game, his serene approach while discussing interesting facts and his alluring personality is bringing him huge accolades from viewers.
Ganguly's dry sense of humour, which was never noticed during his cricketing career, is helping him to a great extent in his career as a commentator. In a recent post-match analysis at the ICC 2012  T20 World Cup at Sri Lanka, Dada was at his humorous best when he ridiculed Shahid Afridi, who took the illogical slogging route and got out cheaply thorough out the tournament. His old rivals must be wondering whether he is the same person who played international cricket for over twelve years, as he hardly ever showed the lighter side of his personality during those days.
There is no surprise that the "Bengal Tiger" is getting duly credited in his innings as a commentator. He was recently lauded as the 'McEnroe of cricket' for his commentary skills by John Wright, the former coach of the Indian cricket team. Dada's quick transformation into a commentator has certainly brought cheers to his millions of fans, who were terribly disappointed when he retired from international cricket back in 2008. The fans are enthralled to watch their favourite cricketer doing exceptionally well in a role where the success factor is based on intense passion, thoughtful expression and commendable knowledge of the game. Ganguly, with his perennial passion towards the game, seems to possess all the attributes that are required for a successful commentator. If he continues to entertain the viewers for a long time, surely he will be the "Dada of Commentary" in the coming years.