Sachin Tendulkar: The End of an Era
1.04K //
29 Dec 2012, 09:37 IST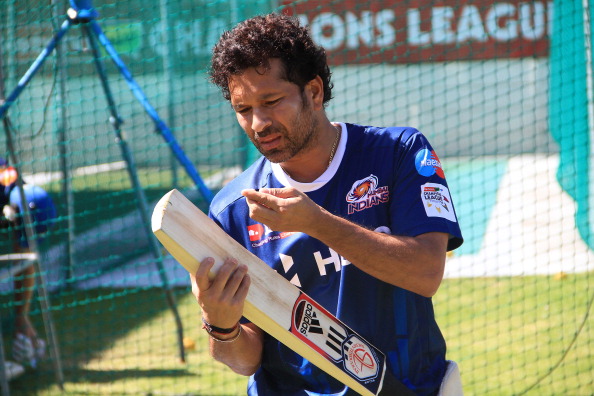 Indian cricket hit an all time high in 1983 and then performed really well in the coming tours, both home and away. That still wasn't a consistent "ruling of the world" though. Akin to any other country's cricket story, there was a slump with the retirement and the "alleged" match fixing scandals charged against the top players of the country. Indian Cricket was truly an effigy of hatred. Unaware of the facts, the general Indian cricket fan's belief in the team took a beating. And then in the early 90s came a young kid from Bombay with a reputation of taking the domestic cricket by storm, with a world record under his belt; the most terrific and dramatic of circumstances to enter into this world – He was born for Indian cricket, with a lot of expectations from him even before he took guard for his first ball.
Ever since then, he carried the hopes of a billion people and, more often than not, fulfilled them. For Dilip Vengsarkar, who gave him the chance by selecting him from the nets of a domestic match in Mumbai , it must have been very gratifying. From Karachi to Mumbai to Lords to Sydney to Antigua, Sachin rose from strength to strength, breaking and making records en route to becoming the most dominant batsman in the world. An inspiration for many, Sachin did become a force to reckon with in International Cricket. For years, when Indian cricket was in the re-building stage, it was mostly Sachin vs Rest of the World.
The magical knocks, that superb straight drive, the efficient upper cuts, those caressing cover drives, those buttery smooth sweep shots and the rare off-balance shots. Sachin has been a "seeing-learning" coach to many, including me. That small jerk he takes when he taps the crease before taking guard – his trademark – will surely be missed. Not many would know that Sachin wanted to become a bowler; batting was never his prime aim. Then one day at the MRF Pace Academy, when he was rejected, Dennis Lillee told him to focus on his batting. And since then for 22 years and 463 matches, there has been no looking back. The world's greatest batsman, aka the Master Blaster, Sachin Tendulkar did prove him right.
His retirement has come as a surprise with regards to the timing; one would have wanted him to score a century against Pakistan or Australia and then bid adieu. But only he knows why and we shouldn't question. Anyone would know that his time in Test Cricket too is nearing an end. But now there arises a very intriguing question, what next after Sachin? Who will take up the number four slot? His very presence in the dressing room is so assuring. The Gen Y cricketers like Unmukt Chand were not even born when he began cricket.
Sehwag and Gambhir would make the opening pair in ODIs, Kohli and Yuvraj to follow, Rohit Sharma, Raina, Dhoni, Jadeja and Ashwin would form the crux of the middle order and the late order. But what is most important is the bowling department would still be very weak. None of the current bowlers we have are matured enough to spearhead the attack for India so that the batsmen can do their job much more efficiently. Probably one might argue about Irfan or Praveen. I do as well, but the bowling line-up is certainly not going to be complete.
Sehwag's dream of playing at number four in Test cricket will probably come true in the next few months, but there again our bowling department lacks the incision to bowl out the opposition twice. Sachin would probably be roped in as a mentor of the team. With his creative ideas, we might be looking at a new look Cricket team
What ever happens, the humility, the dedication and the solitary confinement to one's work, will be missed, dearly.
Miss you Sachin!