The fate of Subramaniam Badrinath
873 //
25 Nov 2012, 12:20 IST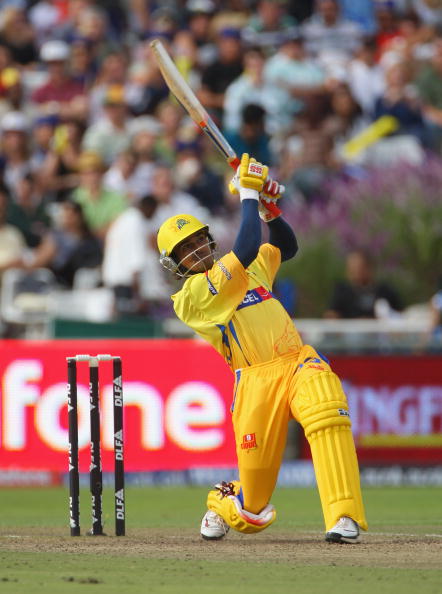 Subramaniam Badrinath- A name that continues to lurk around Indian cricket. It seems as though he is walking a delusional path that does not have a destiny.
Starting his FC career in the 2000-01 season, Badrinath has continued to be the backbone of his Ranji side, Tamil Nadu. He has piled on the runs season after season, only to be left in despair by the Indian selectors. The South Indian batsman first came into national recognition when he was picked in the Indian ODI squad facing the Australians at home. The cat and mouse game between him and the selectors has continued since then.
The classy right hander was always considered as the successor to one of the four spots opening up in the test side upon the departure of the fab four of the Indian team by the critics. Its been almost half a decade since Saurav Ganguly left but Badrinath hasn't even been given enough time to prove that he is a failure, let alone the opportunity to show his abilities. Subramaniam Badrinath, 32 now, has only 3 innings to show in his test career, with a best of 56.
His case draws parallels with a certain Australian batsman called Brad Hodge. He has, for most part of his cricketing career, remained under the shadows of the stalwarts representing his nation. He, like Brad Hodge, seems to have quite a few things working for him: a solid batting technique, an agile fielder and someone who can fill in with a few part-time off-break overs.
Badrinath has played most of his cricket under the extreme heat and humidity of the Chennai sun which proves his mental toughness. He was the architect of the Chennai Super Kings' campaign in the second season of the IPL. Though most would neglect that performance of his, claiming it as a slam-bang miracle, he showed a lot of composure and character dealing with the foreign conditions. Partcularly because none of it was "slam-bang". He helped them through to the semi-finals.
Disappointingly though, he is still waiting for the nod of appreciation from the selectors. Hopefully, sooner than later, he will be awarded one of those four vacant spots. He will force the selectors to do so.