The flawed genius makes amends
688 //
26 Nov 2012, 19:56 IST
There are a few players in cricket who love the spotlight – for the right reasons or otherwise; they usually are in the limelight on the field or off it. Kevin Pietersen is one such cricketer, who belongs to the above category. He always makes his way into conversations between people; they love talking about him. They love to dislike him and his cockiness on and off the field, but they can't seem to deny the treat of watching him bat. His flair when he poses the blade is second to none and his gameplay so stylish, it leaves you wanting for more.
When the Pietersen fiasco broke out a few months ago and he was dropped, it was a universally known fact that England's best batsman had been dropped. What accompanied the universal truth was the harsh reality that was kept tight-lipped  - that England was missing one of their prime batsmen in their defence of the World T20 that he himself helped his team win in 2010. It was a known fact, but was deliberately unacknowledged because the ECB wanted to set an example. Thus, they held their guns and dropped him – proving to the world and other cricket boards all over the world that no player is bigger than the integrity of the team and its members.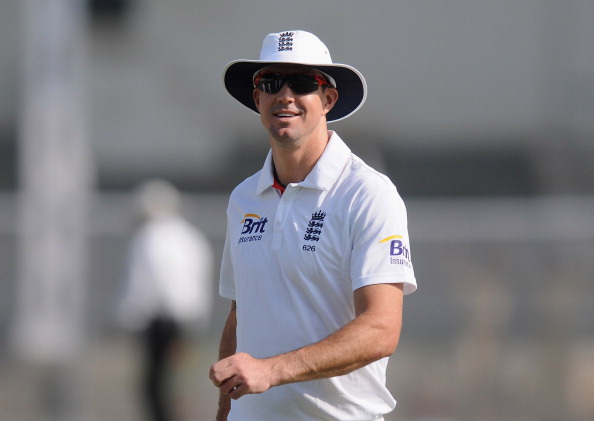 26th November, 2012, the same day that the horrendous Mumbai attacks took place 4 years ago – England made a statement on the field; a loud one that will resonate amongst the Indian players and fans for a while. Kevin Pietersen would consider himself really lucky to have been added later to be a part of the team touring India after initially having been left out and forced to watch the World T20 from the confines of a studio. But this time, he was not going to let that chance go. With starts in Ahmedabad and being termed by a few as nothing but a puff, he came to Mumbai with intent – intent to prove himself to the world and to announce his return.
Notching up a partnership of 206 with Captain Cook, he went on to single-handedly demolish India's bowling and spirit with an outstanding 186. What really made his innings so distinct, besides the fact that he made a pitch that was not quite batsmen-friendly look as such, was the fact that he took on every bowler India had to offer and did it with luxury. That would've brought an encyclopaedic relief in the English camp that their best batsman had made a gladiatorial comeback.
After being named the Man of the Match, KP was all praises for Captain Cook and the team. It is obvious that Pitersen has learned well from his previous mistakes. Dedicating his award to his teammates, he said, "Thanks to the guys in the dressing room and the management for sorting everything out. Every day you put on an England jersey is a special day. We are so privileged as England cricketers with the spectators that travel around the world with us, they are purely magnificent. Without their support we can't achieve things."
KP and some of his teammates might have been at loggerheads a few months ago, but have dealt with it maturely. And under the leadership of a very astute Alastair Cook, they have put it behind them and have performed to the best of their abilities without pondering on the past. England's victory and KP's role in it only goes to prove the flawed genius he is. His contribution also brings back belief and enables the team to dream bigger than they had till today – which would make the intimidating challenges seem less threatening.