Umpiring: the inevitable role
819 //
06 Mar 2013, 00:09 IST
Umpires from the past have enjoyed a healthy reputation in the sport. The likes of David Shepherd, Steve Bucknor, S. Venkataraghavan, Ashoka Desilva, Simon Taufel, Billy Bowden, Aleem Dar and many more have graced the game of cricket with their eminent presence. The very role of umpiring is itself prestigious, and when it comes to on-field umpiring, it just gets better.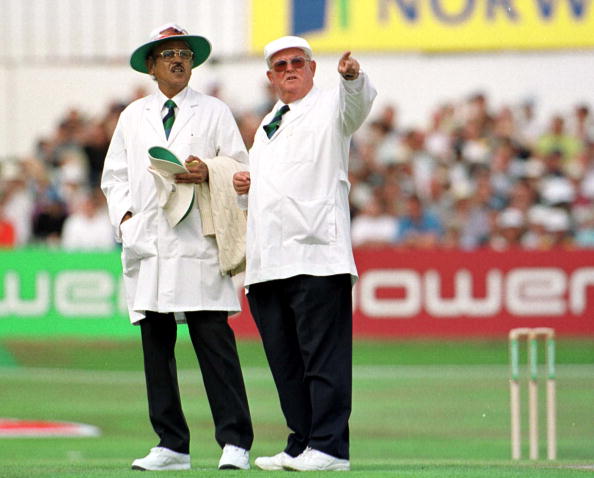 The umpire not being a player, ironically does the maximum job at every ball bowled, which starts from observing a bowler's footstep to observing the pitching spot (most crucial in case of lbw) and finally its impact at the batsman's end. Moreover, his job toughens if he has to judge a run out appeal or some unusual cases like that of interrupting the field (who can forget Inzy).
Apart from enjoying the glory of umpiring international matches, the elite panel of ICC umpires has not been far from debates and controversies. One of the famous early debates was the demand of a neutral umpire in a bilateral series. The first decisive step towards quelling the age-old accusations that had dogged home umpiring came on November 7, 1986, when Indian umpires VK Ramaswamy and Piloo Reporter stood in a Test against the West Indies in Lahore. The move was reportedly masterminded by the Pakistani great Imran Khan, after which ICC adopted the concept.
Technology gave on-field umpires a sigh of relief, which allowed them to transfer those tough calls to the third umpire, which were increasingly becoming impossible to judge correctly on field and in some cases giving rise to controversies. Some of these calls include touch and go run outs, bat-pad catches at silly point and forward short leg, and those "punter" category catches (not going into details, as that notorious Sydney Test can cover pages).
An on-field umpire can only relax a bit when he's performing the leg umpire role, where he has to judge only bouncers, waist high full tosses and stumping, which generally are rare events in a match. On a lighter note, it is the only place where he can chat with players (square leg).
Every umpire showed his own unique way of giving decision, ranging from David Shepherd's instructive way (you are out gentleman!, with that finger pointing as if the batsman has committed a crime), to slow responses of Steve Bucknor (thinking for at least a minute and then nodding his head with the finger raised at last), to Venkataraghavan's typical way of raising a finger to his right, to last but certainly not the least, our very own Billy Bowden with his hilarious moves on-filed.
Having mentioned use of technology, one just can't overlook UDRS, which continues to be a headache for the ICC. Initially made mandatory by the ICC, the UDRS had to go through several brainstorming sessions, and finally the Big Boss, "BCCI", had its way, and it was left on the playing teams to agree upon DRS use.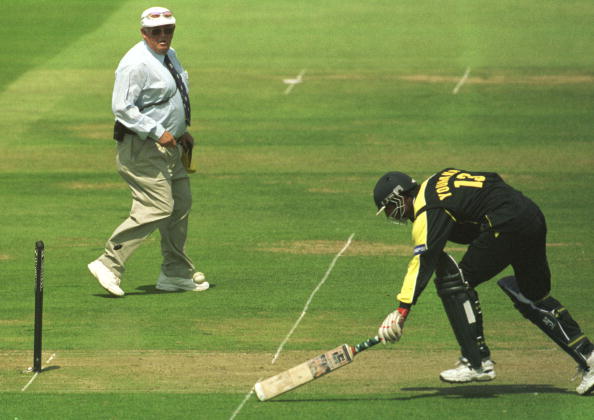 So in a way, umpiring has been a tough job and a hot topic of debates, but certainly one of the most respected ones too (fine for disrespecting on-field umpire's decision is an evidence). The non-passionate techie followers of the game will have all their opinions and words on eliminating the role of on-field umpires completely, but the bottom line is that the purity lies in natural on-the-spot judgements by trained professionals.
A salute to all the impartial and outstanding umpires for their significant contribution to the game.