The Musical Chairs among Indian Spinners
781 //
17 Dec 2012, 21:56 IST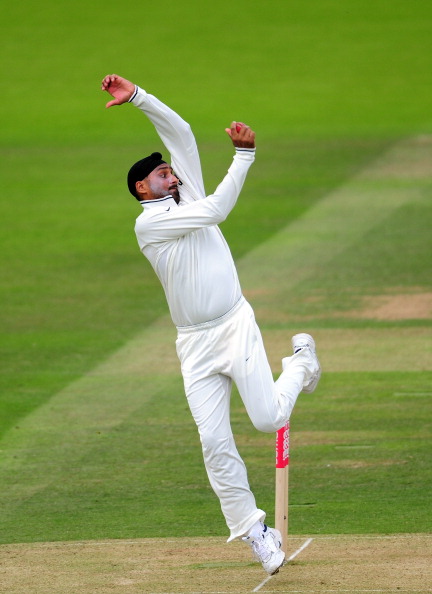 As India failed to outspin England in the Kolkata Test, the axe fell on the non-performing 'third spinner', who supposedly played the least part in the spin troika. Harbhajan Singh was out of favour again, before you could blink! But our sacrosanct selectors cannot be blamed. When a team fails collectively, the wise men have to axe three-four soft targets to show a 'revolution' about to happen. And it was on expected lines to drop Harbhajan who failed to deliver a fable-like comeback. In his place, Piyush Chawla staged a comeback for the zillionth time! For the record, Chawla has averaged a poor 40+ in last three Ranji seasons. For some strange reasons, the selectors choose one among Piyush Chawla and Amit Mishra as the third spin option, unless one of them fails. Then again Harbhajan makes a comeback out of the blue. And he immediately flops, only to let in Chawla again! The circular selection continues to happen in the Sandeep Patil era.
There are two things to worry here: First, a lack of long term vision. Second, a dearth of spinners in our domestic circuit. The spin cupboard, especially classical leg spinners, looks barren now. Only Subhash Gupte, Kumble and Hirwani can boast as classical leggies who had success. Nobody has delivered on promises since then. Post Kumble-retirement, Harbhajan's bowling has become flatter and quicker. Though Ashwin and Ojha have quickly took up the crucial lead roles, there is a clear lack of options. The classical spinners seem endangered species now, replaced with harmless arm spinners. To some extent, the fast paced T20 culture has brought the clever arm spinners more fame than the classical leg spinner or a courageous off-spinner.
In the Nagpur test, MS Dhoni effectively used 4 spinners. A leg spinner, two left arm spinners and an offie. This melange of spin is selected simply by assuming that the opposition will be bamboozled by the quantity of spinners we play in the eleven! But where is the quality? Are these bowlers good enough  to bundle out oppositions on unfavourable tracks? Or are these heroes of dust bowls? The end result was inevitable.  England piled on runs comfortably. The test did end in a draw, but the question loomed large: Where are the next world-class spinners, who don't need pitches to win matches, but skills? Where are the cunning bowlers we used to boast of?  Nobody is bothering to look for the answers.
The solution lies in setting up a spin academy like the MRF Pace Academy, where stalwarts like Bishan Singh Bedi and Anil Kumble can pass on nuggets of spin culture to new generation of spinners. The national team and also Ranji teams should have a spin coach. The English squad had Mushtaq Ahmed to guide Swann and Monty on Indian pitches. Amidst the frenzied hustle-bustle for pace bowlers, spin options haven't been explored. A generation of Indian spinners has lost the beautiful art of classical spin skills. To make the matter worse, the selections have been absurd. This game of musical chairs among few familiar spin faces is only killing the hopes of someone waiting to get a look in, with a better knack for spin.  Swann, Mendis, Ajmal, Monty – no Indian is dominating the bowling circuits. One never thought that Indian spinners won't be mentioned in the same breath when there is a talk of best spinners in the world.. That time has, unfortunately, come.