The rise of Pragyan Ojha
1.17K //
18 Nov 2012, 11:57 IST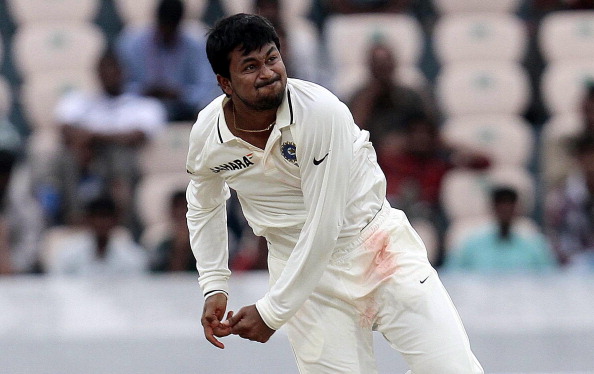 The Indian team, after the departure of Anil Kumble, faced a low like never before. Kumble was always in the team, bowling his heart out, even on placid, unyielding  wickets and was very successful throughout his career. He played for almost 15 years and we were not in need of a back-up because we knew that as long as he is around, the spin department was in safe hands. But like all good things, Kumble's career came to an end too. By that time, we had another saviour in the form of Harbhajan Singh.
But Harbhajan's form dwindled after the retirement of Kumble. Blame it on fate or lack of a good partner or both- it was disastrous news for the Indian camp, who were solely dependent on the 'Turbanator' to deliver the goods in sub-continental conditions. Harbhajan started losing his flight, his loop and most importantly the doosra, which was the "Brahma Astra" in his armour.
Harbhajan was very inconsistent and eventually declared injured during the England series last year and was replaced by Amit Mishra.
Mishra has been one of the greatest disappointments for Indian cricket, one of the many players to have "lost it" on the international scene. After a brilliant start with a 5-wicket haul against the Australians, Mishra seems to have tottered off into oblivion; he bowls very slowly, even for a leg spinner, tends to bowl defensively on occasions.
Apart from these three spinners, India lacked one who could be a genuine match winner for us because spin bowling was our strength right from the day we started playing test cricket. Ojha was in the team for the past two years, mostly as the back-up spinner. But of late, with the emergence of Ashwin, Ojha seems to have found a new lease of life. His bowling is more aggressive now, he is not afraid to flight the ball or to attack the batsman with his wicket-to-wicket bowling.
Ojha is the kind of bowler who one can call completely orthodox. He has got his basics right. He has a steady run up, mixed with a decent delivery stride without any flourish, which looks pleasing to the eye. He believes in the art of flighting the ball and he revels in the spin and bounce which he extracts from the sub-continental surfaces. Ojha's main strength is that he bowls a very tight line, mostly wicket-to-wicket, which does not allow the batsman to free his arms and go for his shots.
Ojha was first spotted  in the IPL, where he was economical and was picking up wickets regularly for the Deccan Chargers. In the second edition, when the Chargers won the tournament, Ojha was a key bowler who picked up crucial wickets, restrained the opposition batting and helped them lift the trophy. Ojha was, in fact, the highest wicket taker in the third season of the IPL.
He has picked up 69 wickets and is one of the Top 5 wicket takers in  IPL history. So he certainly deserves to play in the limited overs format, where he can get more exposure, facing batsmen who attack and can mould his bowling accordingly. Pragyan is being wasted by limiting him to Tests alone; he will fade away like many other promising bowlers, if he's not given a longer run in the shorter formats. He is a capable bowler but he needs some confidence to replicate the success which he has attained in Tests.
Ojha is a man who can be an asset to team India in the coming years. But for that, he needs to be given confidence and should be backed up so that he can put in his maximum efforts for India. With Ashwin, he has the potential to become one of the greatest spinners to have ever played for India.