The rise of the cricketing warrior
864 //
03 Mar 2012, 22:45 IST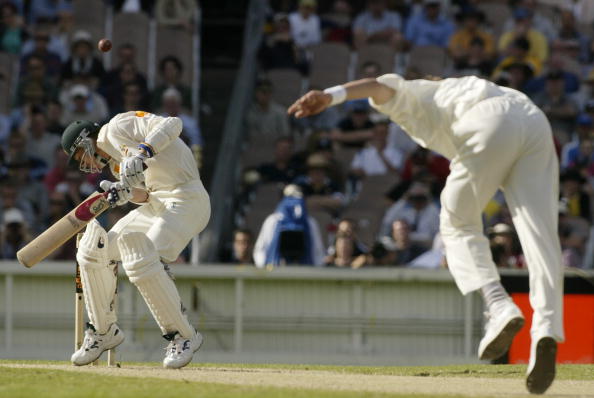 The last 12 months have to be remembered for the re-emergence of test cricket in its most enchanting form. While an Indian cricket fan may brood over the sheer abjectness with which his team has surrendered its Test crown, test cricket viewing in 2011 has been a dispassionate connoisseur's delight.
While sporting pitches and bursts of inept batting could be reasons for this welcome change, it is the quality of fast bowling that has gone up several notches in the past year. Till the middle of 2010, Dale Steyn looked like the only bright spark in a seemingly dying art of fast bowling. But some thrilling and heroic performances from Broad, Anderson, Philander, Siddle, Pattinson, Cummins and Bracewell have ensured a revival of the purest form of cricket.
The element of excitement in sport is sustained not by the shortness of its duration, which is what T20 aims to accomplish, but by enough captivating moments while it lasts. And nothing is more thrilling in our game than a fast bowler's dismissal, and the usual buildup over the few deliveries that precede it. I have seen videos of Donald tormenting Atherton at Trentbridge in 1998, or Ambrose running through the Australian line-up in Perth in 1993 many more times than a Dravid masterclass or a Sehwag blitzkreig. While a serene cover drive has its own poetic charm, fast bowling is perhaps cricket's only unified answer to the speed of badminton, the athleticism of tennis, and the ruthlessness of soccer.
Its often said that success is never sweeter than when preceded by disappointment. Over the last 15 years, the quality of bats have improved, cricketing gear is now more sophisticated, outfields are more conducive to diving around. Life is now easier for all but one breed of cricketers. Its a breed that has endured so much in the last decade. From the ignominy of being belted by average batsmen on unresponsive wickets, to frequent injuries owing to needless, excessive cricket, it has been a depressing period for them. However, the fact that they have survived and are now revelling, is a measure of how gratifying success to a fast bowler could be.
Finally, it seems like all the sweat and toil are paying off. 2011 has given us a fair glimpse of what has been missing from the game for some time. After having been bruised for so long, the warrior is back with a vengeance, that can only bode well for the game. Hopefully, the willow wielding bullies will be given a taste of their own medicine in the years to come, and test cricket would achieve the glory of its golden days.