The rise of the 'utility player'
800 //
22 Nov 2012, 08:32 IST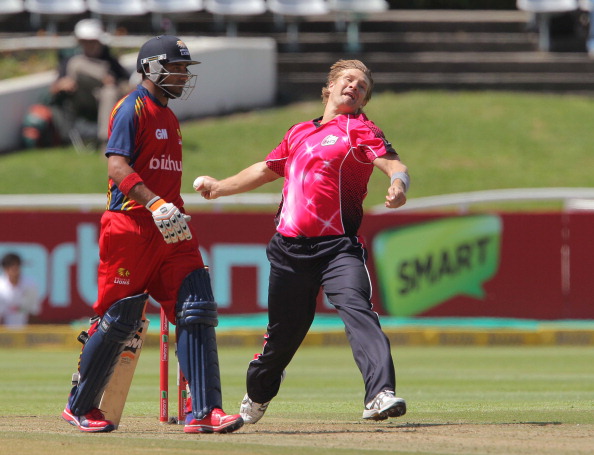 The level of competition is highly intense in every game and sport nowadays. Sports like cricket and football are gaining popularity and have amassed huge fan followings through the years. With the sport growing everyday, players have also learnt to adapt to the demands and innovations that come with it. The prime example is the emergence of multi-faceted players, who are also known as "utility players". These players can bowl, bat and can be a reliable hand on the field. Ten years ago, there were only a handful of these players around the world. They were very important to the team's balance and plans. Their presence helped the captain have more options, and allowed him to be flexible in his thought process. But things have changed a lot in the last decade, what with the emergence of a new format called T20.
T20 has brought a change in cricket like never before; it has changed the face and the market value of the game and has helped in bringing more crowds to the grounds. Players have also changed the way they played to be in contention for the shorter formats. Scores of more than 400 are being made and chased quite often these days. Regular bowlers are thrashed by the batsmen, so the team management wants to have more batsmen in order to post huge totals. We do not want to see players who don't hit sixes.We are craving for the entertainment and thrill that we get out of the shortest format, so much so that we have forgotten what it is to enjoy 'real cricket'. In this current scenario, players are learning to adapt themselves to suit the fan's needs.
Players who would have otherwise been pure bowlers or batsmen have been learning the trade of being all-rounders who can help the team in every way they can. I have seen coaches in local cricket clubs who are emphasizing on the need to learn both batting and bowling. The bowlers are not spared even after bowling for hours together. They are made to bat and are being taught to defend the ball properly at least, so that the bowler can give company to the batsman when needed. Cricket has become a demanding sport in recent times, with lots of competition – right from the league and club stages.
In T20s, we need players who can both bat and bowl so that we can have variety in batting as well as bowling. So that makes the selectors go ahead with utility players, who might be mediocre, but will serve the purpose to some extent.
In today's cricket, it is essential to learn bowling as well as batting to survive. It can allow your team to be flexible and can be of immense help to the captain. Aspiring cricketers should be open to all ideas, and should be able to bowl when the captain requires an extra bowler.
Few years ago there were very few players who could be called all-rounders. Players like Ian Botham, Gary Sobers, Richard Hadlee, Kapil Dev, Jacques Kallis, Lance Klusener are some of the well known all-rounders who have made history. But after the advent of T20, we can see at least three all-rounders (doesn't have to be genuine, even part-timers can be taken into account) in each team. Mathews, Perera, Hafeez, Watson, Duminy are a few batsmen who can bowl quite well if the situation requires. On the other hand, Pathan, Botha, Ashwin, Swann, Broad are a few bowlers who can smack the ball hard and  can give support to batsmen in crunch situations. These players have been extremely beneficial to the team's cause, and with the growing popularity of T20, more all-rounders will emerge and the face of this sport is going to change like never before.