The 'wizard' of ducks!
1.90K //
09 Dec 2012, 13:41 IST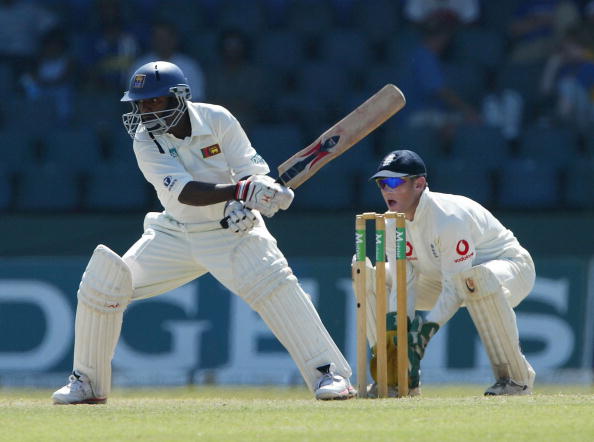 The 'wizard of spin' Muttiah Muralitharan holds the unfortunate record of being dismissed on nought for the most number of times. Considering all international matches, he has a record '59′ ducks  in his 328 outings with the bat.
A rather surprising name at the third place is former Sri Lanka opener Jayasuriya, who has 53 ducks from 651 innings. The names of Jayawardene, Afridi, Ponting, Gayle and Gibbs in the top fifteen might leave a cricket fan really shocked.
As far as threats to the top are concerned, Chris 'Phantom' Martin might be the biggest, considering his 37 ducks in 110 innings at a batting average of 2.42!
| | | | | | | |
| --- | --- | --- | --- | --- | --- | --- |
| Player | Mat | Inn | Runs | HS | Avg | Ducks |
| M Muralitharan | 495 | 328 | 1936 | 67 | 9.26 | 59 |
| C Walsh | 337 | 264 | 1257 | 30* | 7.39 | 54 |
| S Jayasuriya | 586 | 651 | 21032 | 340 | 34.14 | 53 |
| G Mcgrath | 376 | 207 | 761 | 61 | 6.44 | 49 |
| W Akram | 460 | 427 | 6615 | 257* | 18.73 | 45 |
| D Vettori | 417 | 366 | 6826 | 140 | 23.86 | 44 |
| S Warne | 339 | 306 | 4172 | 99 | 16.04 | 44 |
| Z Khan | 305 | 225 | 1951 | 75 | 11.82 | 42 |
| M Jayawardene | 565 | 631 | 22708 | 374 | 39.49 | 41 |
| S Afridi | 432 | 424 | 9622 | 156 | 24.11 | 40 |
| C Ambrose | 274 | 241 | 2078 | 53 | 11.80 | 39 |
| R Ponting | 560 | 668 | 27843 | 257 | 45.95 | 39 |
| C Gayle | 364 | 430 | 16102 | 333 | 40.05 | 38 |
| H Gibbs | 361 | 417 | 14661 | 228 | 37.30 | 37 |
| C Martin | 96 | 110 | 136 | 12* | 2.42 | 37 |
| C Vaas | 439 | 384 | 5147 | 100* | 18.64 | 37 |
| S Waugh | 493 | 548 | 18496 | 200 | 41.65 | 37 |