The year of the fall of legends
1.44K //
25 Dec 2012, 19:38 IST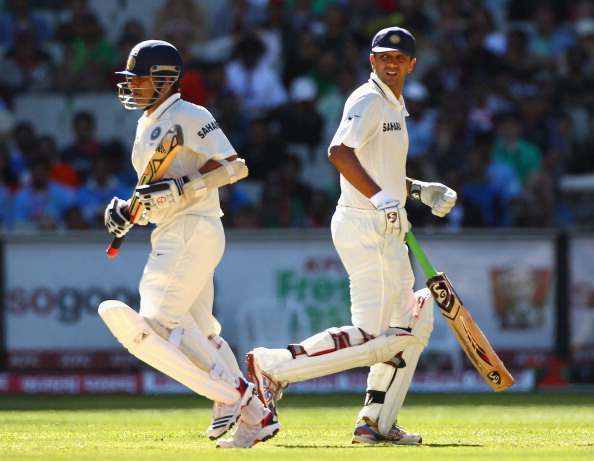 It was being said that by the end of 2012, the world is going to end. Now I realise, that wasn't completely untrue. By the end of this year, Indian and International Cricket have lost some of the greatest legends the game has ever seen. Cricket suffered a huge loss after the retirement of Matthew Hayden, Andrew Strauss, Ricky Ponting, Rahul Dravid, VVS Laxman, Mark Boucher, Brett Lee and of course, the God, Sachin Tendulkar.
The year started with a shock for Indian Cricket when 'The Wall', Rahul Dravid announced his retirement after the Test series against Australia. Dravid showed us how one can sacrifice for the team on and off the field just to take his team to the highest level. When India needed a stand, he was always there for the team, whether it was 180 against Oz or four centuries in all four matches against England in 2011 trying to save a whitewash.
After Dravid, it was an unfortunate exit for great the South African wicketkeeper, Mark Boucher. Playing in domestic cricket, he suffered a serious eye injury which forced him to retire immediately. Boucher has taken the maximum catches as a wicket-keeper after surpassing Adam Gilchrist's record of most wickets. He took total of 999 catches in all formats of the game.
Then it was the time in cricket when everything 'slowed down' as Oz pacer Brett Lee announced his retirement due to ankle injury. Lee is the first player to take a hat-trick in T20 internationals. Also, Lee is the joint highest wicket taker for Australia with Glenn McGrath. With his tremendous pace and his control over the ball in death overs, he was instrumental in helping Australia to win matches after the McGrath-Warne era.
God of the fourth innings, greatest performer for India against Windies and Oz, VVS Laxman, also retired from Test cricket under controversial circumstances. He announced his retirement just before New Zealand series. He has been the most dangerous nightmare for Australia with his patient and calm performance. His 281 in 2001 series and 148 & 178 in 2004, both against Australia, helped India to win the match and the series. But after 2007, a continuous decline in the form forced him to quit the International Cricket.
Part of three Ashes winning teams, captain of two of them, man of the series in the 2009 Ashes series, Andrew Strauss also retired from international cricket after England lost the number one Test spot. His remarkable 161 runs helped England to win a Test at Lords after almost 75 years. He helped England to recover after the 2007 0-5 whitewash and took English team to number one in tests.
The most attacking opening batsman in the world, being part many successful opening partnerships in both ODIs and Tests, Matthew Hayden also retired this year. He is the only player to break Brian Lara's record of 375 runs in tests by making 380 runs. Later Lara  broke his record again by scoring 400* runs. Throughout his career, Hayden was the most powerful and aggressive opening batsman.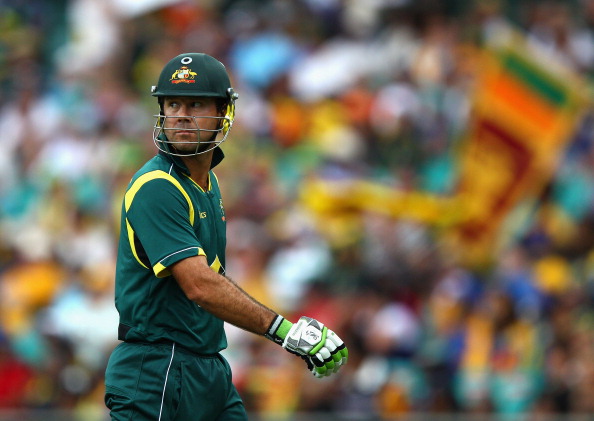 It was the time to say goodbye to the sledging specialist, leading member of Australian Team for an undefeated run in 29 matches in total of four World Cups, Ricky 'Punter' Ponting. His acrobatic performance on the field, an aggressive style of play, sometimes getting into trouble to make the team win always kept Punter always in the headlines. His 145* runs in 2003 WC final and 164 in a record breaking match against South Africa were unforgettable. He is the only Australian captain to suffer three Ashes losses, one on Australian soil. But his declining form after 2007 and inability to win 2011 World Cup resulted in him retiring from international cricket.
He is going through a tough situation and a poor run of form, but nobody thought that he would bow down out of limited overs cricket, as He announced on 23rd December, 2012. The God of the cricket, the first man on the planet to reach 200 runs in ODI, a man serving his team, his nation over last 23 years, with 49 ODI centuries, the headmaster of the straight drive Sachin Ramesh Tendulkar decided to step down. It seems not so long ago when Sachin smashed Oz all over Sharjah in 1998 making 143 or carting Shoaib Akhtar over third man in 2003 World Cup making 98 runs. With 463 ODI matches and 18,426 runs, he clinched almost all the records possible in the shorter format of the game. It was the combined efforts of all the team members to win 2011 World Cup which made his dream come true.
With the retirement of these players, Cricket seems to have lost its most legendary players, who made cricket what it is today and helped their individual teams to achieve the greatest heights of success in International Cricket.