These men from Pakistan love India
1.01K //
27 Dec 2012, 10:17 IST
Sanath Jayasuriya, Andy Flower, Shoaib Malik, Ramnaresh Sarwan, Salman Butt, Shivnarine Chanderpaul, Younis Khan, Matthew Hayden  – there is something common among all these players. If you haven't guessed it yet, think of all those matches when these players wreaked havoc on the Indian cricket team. All these players are good batsmen, but they particularly love scoring and scoring big against the Men in Blue. Shoaib Malik's match-winning effort against India in the opening T20 encounter against India spurred me on to come up with this post. The knock jogged my memory back to the 1990s and got me thinking of all the batsmen who have piled on the agony for team India till date and these players stood out distinctly. In the context of the ongoing India-Pakistan series, here is a look at three players from the other side of the border who in recent times have been a constant thorn in India's flesh.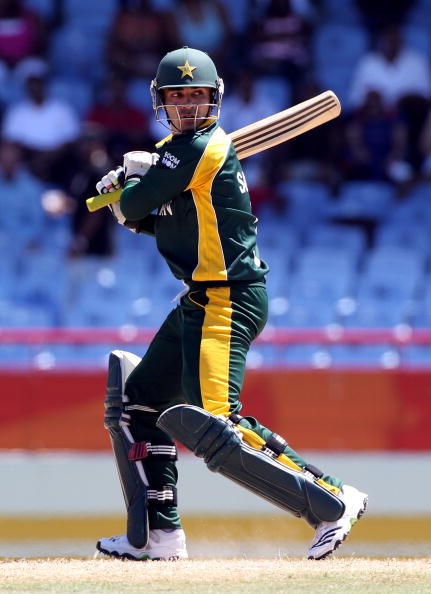 India-Pakistan cricket is special – it is intense and exciting with emotions running high. As Greg Chappell once famously put it – "Take the pressure surrounding the Ashes, multiply it by ten and that's India-Pakistan cricket for you."  This rivalry often makes heroes out of mortals and brings out the best in players. The first player who has performed exceeding well against India in recent times is Salman Butt. The numbers testify his liking for the Indian bowlers. 5 of his 8 centuries in ODIs have come against India and he averages a handsome 52.21 against India compared to his overall ODI average of 36.82. And these are match-winning efforts; 4 of those 5 centuries were instrumental in setting up Pakistan's victory. It was the BCCI Platinum Jubilee match in 2004 when he scored his first century against India (108*) guiding Pakistan to victory and proved to be a nemesis for team India. What makes Butt's performance even more admirable is that they have all come under testing conditions. Take for example the 2005 ODI series in India. After two big defeats, Pakistan needed someone to rise to the occasion and Butt rose magnificently. With a century in the third ODI, he reinstated the much-needed belief into the Pakistan team and they went on to win the series.  Again a year later in 2006 , he played a responsible knock of 101 to help Pakistan chase down a steep 328 runs in the opening match of the ODI series in Pakistan. Salman Butt's success against India is fascinating when one looks at his very modest record against other teams. On many occasions, he was the lone left-hander in the Pakistan batting lineup which made his wicket even more crucial for the Indians, but they simply couldn't figure out an easy way to get rid of the southpaw cheaply. Given developments later in Butt's life, Indians can put those nightmares to bed as there is little chance of him coming back to haunt them again.
Another player who loves India (off the field as well!) is Shoaib Malik. Malik's career mirrors Salman Butt's in the sense that he has a very ordinary record against teams other than India. Malik boasts of a batting average of 51.80 against India and 4 of his 7 tons have been against India. However, unlike Butt, his good knocks haven't always translated to Pakistan victories. Of his 4 centuries against India, two have been for the winning cause and two have gone in vain. The ones that deserve mention are his centuries in the ICC Champions Trophy in 2009 at the Centurion and in a crucial tie for Pakistan in the Asia Cup in 2004; both of which led to Pakistan victories. The former was a big occasion, it was Indo-Pak cricket in times when emotions were running high between the neighbours following the 26/11 attacks. Malik stood up for the Pakistanis in his typical style – pacing his innings beautifully, circumspect at the beginning and cutting loose later. Pakistan posted a big score and went on to win comprehensively. The century in the Asia Cup tie (143) again came in trying conditions – a must win encounter for Pakistan to stay alive in the series. Earlier this week, Malik's knock of 57* in Bangalore in the opening T20 match was yet another episode in a long drawn series of his heroics against the Men in Blue. As an Indian fan, there is an air of uneasiness around as long as Malik is out in the middle; given his record against India you know he is going to come up with something special. Pakistan selectors have been very generous to the Indians by leaving him out for the upcoming ODIs. Malik, for his sake, has made more than a case with his match-winning effort in Bangalore.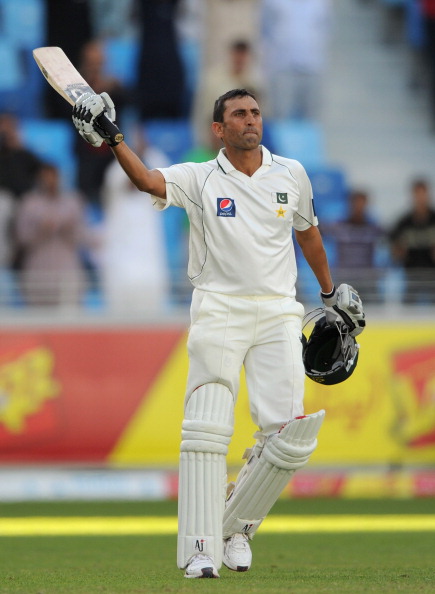 India's third nemesis comes in the form of Younis Khan. Easy on the eye and stylish, Younis Khan has given the Indians a tough time in the past decade, particularly in the longer version of the game in the years 2005, 2006 and 2007. In the 9 Test matches played in these years, he has amassed 1,321 runs at an enviable average of 88.06. These matches also saw him make 5 centuries including a 267 at the Chinnaswamy Stadium in Bangalore. It was the summer of 2005 and Pakistan toured India after 6 years with what was termed by many as the weakest Pakistani squad to have toured India. Younis Khan's poor showing in the first Test at Mohali raised questions over his place in the team with pundits going on to say the only reason he was in the squad was because he was Vice-Captain of the team. The pundits had to eat their words as Younis embarked on a remarkable run against India scoring big centuries in 4 consecutive Test matches. Pakistan's ability to bounce back from a crisis has to rank among cricket's greatest stories. They manage to somehow pull a rabbit out of the hat and they do it time and again; one almost feels a crisis is not necessarily a bad thing for Pakistan cricket. The third Test match in Bangalore in 2005 was no different; down 1-0 in the series, the odds were heavily against Pakistan to get a result in Bangalore and save the series. Younis Khan took up the gauntlet by scoring 267 and 84* in the Test match to set up a memorable Pakistan victory and square the series. His ODI record is not bad either with an average of 40.37 against India, significantly higher than his overall career average of 32.18. Half of his 6 centuries in ODIs have come against India and all of them have resulted in Pakistan finishing victorious. The Indian team would do well to take note of these statistics and get him out early in the upcoming ODIs if they entertain thoughts of winning.
Indo-Pakistan cricket is one of the most intense sporting rivalries, let alone cricket rivalries. It is often not just about cricket but a multitude of other off-the-field factors which add to the pressure. It has produced great sporting heroes on both sides – heroes who have risen to the occasion and displayed a lion's heart. The three players discussed above come from the same breed of heroes who have only added to the richness of the rivalry. Hopefully, the ongoing series will live up to the billing and bring more heroes to the fore – heroes in a blue jersey as against a green will only add to the joy.