Tony Greig, Bill Lawry's banter missed at commentary box
711 //
09 Nov 2012, 20:36 IST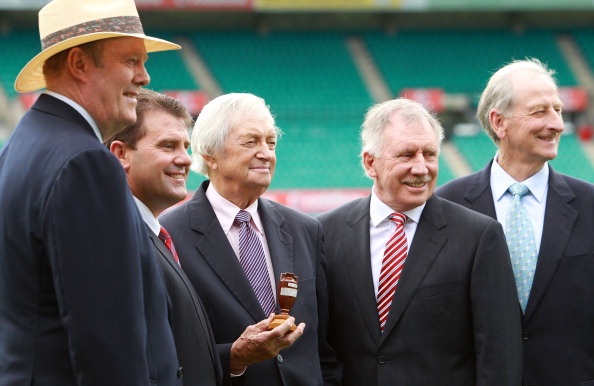 Brisbane - Tony Greig and Bill Lawry are being missed in the commentary box with the first Test of the Australian cricket season beginning here Friday.
Greig is undergoing treatment for lung cancer while Lawry opted out of the first Test between Australia and South Africa due to personal reasons.
What is missing most is their famous banter on air.
"It's been an incredible journey so far – you have no idea how much one misses getting to the cricket on a day like today. When you have been doing it for 33 years, you really miss going to the cricket," Greig was quoted as saying by Herald Sun.
Greig, who has been a regular at the Channel Nine box for the more than three decades, was a notable absentee at the Gabba.
The former England captain is in Sydney where it was confirmed that he needed an operation.
"It's not good – the truth is I have got lung cancer. It's now just the case of what they can do. I am going in on Monday for a Tuesday operation," Greig said.
"We will start the fight back after that. The plan is to embark on chemo to see if we can make a dent in this little bit of a setback I've had."
"They are going to go into this right side and have a good look around and see if they can fix it up," added Greig.
His Brisbane-based brother Ian shared what he was missing in commentary.
"In the box, we miss things like Greigy having a theory on the South Africans. He will have researched them and what has been said and written this morning, and he would come up with a prediction for one or two of the South Africans. He will kick start you into thinking for the day."