Tony Greig - Whadda commentator!
1.70K //
29 Dec 2012, 23:56 IST
During our lifetime, there are certain voices and sounds from our childhood days that stay imprinted in our memories even after many years. We may not hear those sounds for a coon's age but can still recollect them as if we heard them yesterday. Don't you still remember the theme song of The Jungle Book or the opening track of Shaktimaan? Can't you effortlessly hum those cheesy Govinda songs from the 90s even today? Doesn't the   background score of the video game, Mario sound familiar, even today? Well, for most of us growing up in the 90s, it won't be difficult to reminisce those sounds even now.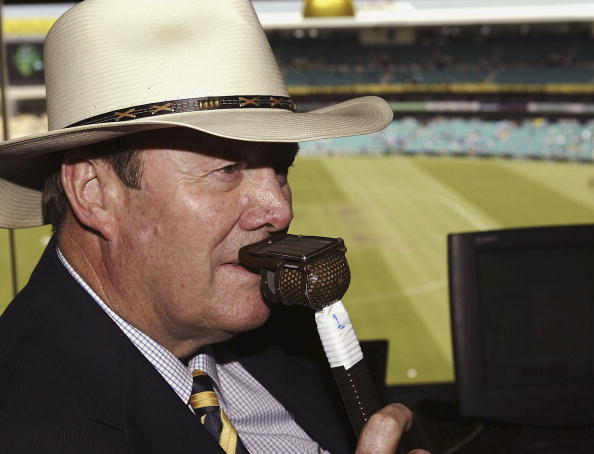 When it comes to cricket, Tony Greig had the same impact on most of us. Think of any classic cricket match of the last two decades and you'll find Tony Greig's voice echoing in the background, describing a boundary or a wicket.
During the 1996 World Cup, when Ajay Jadeja wreaked havoc on Waqar Younis in the quarter-final, I first heard Tony Greig "shout" on my television screen; I was 5 then, still too naive to understand what cricket commentary was. Little did I know that the man "shouting" on my television was the man who redefined cricket commentary.
Two years passed by and I began to understand cricket. It was April 1998, Sharjah. On those two stormy nights, both Sachin Tendulkar and Tony Greig were at their majestic best. As Sachin dismantled the Aussie bowlers amidst a dust storm, Tony Greig added to the grandeur of his shots with his theatrical descriptions. Every single person who has witnessed that innings of Sachin will tell you no other commentator could have done justice to those shots, the way Tony did.
"He has gone for it again..it's gone all the way..no, there's a man under it…he's caught it..no he hasn't…he hasn't…into the fence she gowws!!! Saechin Tendowlkar is havin a ball…Whadda Playa…They are dancin in the aisles.. Unbelievable scenes!!!!!!!!!"
Na! I still can't recreate the Tony magic.
See for yourself here:
Now imagine watching the same match while listening to any other commentator. Would they have created the same magic, the same excitement or the same intensity? I don't think so.
And to just think that this was just one instance out of so many where Tony's voice brought a cricket match to life, speaks volumes about his calibre as a commentator. From Harbhajan's hat-trick against Australia in 2001 to the high-scoring cliff-hanger between South Africa and Australia at Johannesburg, Tony's commentary took the excitement levels of people sitting in-front of their tv sets to newer heights. I guess the Indian team, and especially Sachin Tendulkar, would owe some part of their fervour to Tony Greig.
Right from the ball leaving the bowler's hand, till it was hit by the batsman and right up until it travelled past the boundary rope, Tony's animated descriptions were music to the ears. He was a musician and singer combined in one. It won't be wrong in saying that Tony Greig was to world cricket what Jasdev Singh was to Indian hockey, another man who could bring dull hockey games to life just by manner he spoke.
I never saw Tony Greig play, so talking about his career as a player would be a waste of time. Digging into Wikipedia and Cricinfo will tell you he wasn't amongst the greats of the game and had his share of controversies because of his infamous "grovel" remark and his involvement with leagues like World Series Cricket, and later on with the rebel Indian Cricket League.
While some hated him for "loudmouthed-ness", others adored him for his pleasing demeanour and conduct. But whatever people may say about him, Tony Greig was a once-in-a-lifetime commentator and would surely be missed by the cricket romantics.  One of the most loved cricket commentators by his fans all over the world, he was the voice that introduced cricket to many like me. With Sachin Tendulkar's final hurrah not too far away, now I guess his retirement won't seem that terrible a thing, as now there won't be anyone to describe Sachin's batting the way Tony Greig did.
From now, they will no longer be dancing in the aisles.
RIP Tony.