Top 5 little known Aussie quicks
1.63K //
Timeless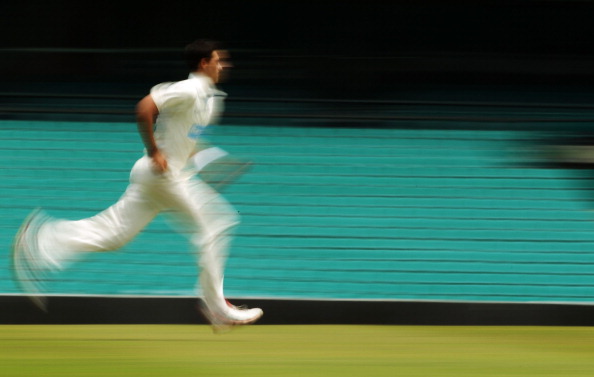 Australia and South Africa are set to resume their tussle tomorrow in Adelaide. The Aussie side remains unchanged, which means
Mitchell Starc
still does not get a place in the team. With the talent he possesses, Starc will walk into most other teams, but still doesn't merit a place in the Aussie lineup.
It's not a good time to be a young fast bowler in Australia. The fast bowling cupboard is so full that Mitchell Johnson, who was their leading pacer just about 2 years ago, will be around No.5 in the waiting list now. The current squad has Peter Siddle, James Pattinson, Ben Hilfenhaus, Mitchell Starc and Josh Hazlewood. Ryan Harris and Patrick Cummins are on the sidelines with injury. Shane Watson, also injured, can also double up as a more than handy pacer. Clint Mckay and Doug Bollinger are restricted to ODI's. Mitchell Johnson and Trent Copeland, who were in Australia's Sri Lankan tour in September 2011, are nowhere to be seen. There has also been the odd appearance from John Hastings.
Australian cricket is spoiled for options in their pace bowling department. All the bowlers mentioned above are quality talent, and deserve spots in most of the international teams. However, there are a few more bowlers who are of International standard, but are instead slugging it out in the highly competitive Australian domestic structure, looking to hone their skills further and waiting for their chance.
So, here is looking at 5 such Aussie pace bowlers, all of whom deserve to get a look-in for the international team at some stage:
1) Nathan Mitchell Coulter-Nile (25 years, Western Australia):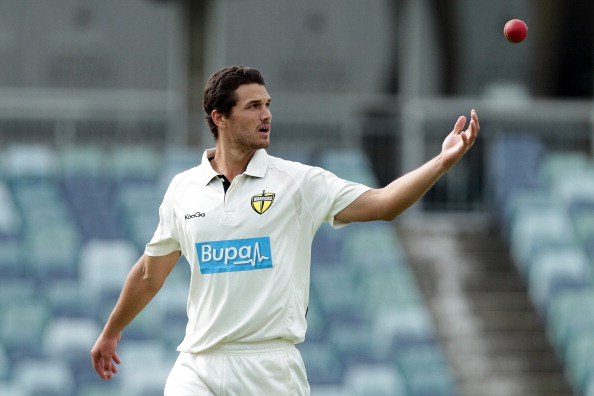 Coulter-Nile was a former Australia U-19 player, and has already pressed a few claims for call up into the national team. He was a part of the Prime Minister's XI which faced Sri Lanka in January 2012; the match though was unfortunately abandoned without a ball being bowled due to rain. He has a commendable first class record with 71 wickets in 19 matches at 27.29. He is also a handy bat down the order. Known to bowl a heavy ball, Coulter-Nile merits a place in the Aussie limited overs team.
2) Ben Cutting (25 years, Queensland):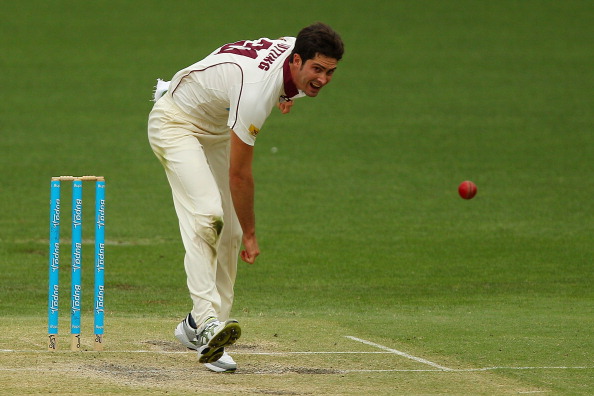 The oldest of the lot, Cutting was a part of Australia's test squad, when they faced off against New Zealand at the Gabba, in the 2011-12 season. He did not get to play that match, and has been subsequently ignored. He was also a member of the Australian U-19 squad in 2006. Cutting is a tall bowler who can surprise the batsmen with steep bounce, and has a very good bouncer. His first class record is a handy 114 wickets in 29 matches at 24.92. Ben Cutting might find it a bit difficult to make the cut, but is more than worthy of a place in the international arena.
3) Alister McDermott (21 years, Queensland):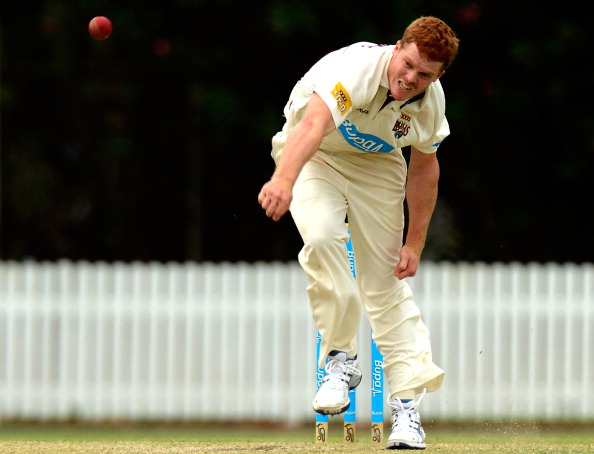 Son of Craig McDermott, Alister certainly has huge boots to fit in. He certainly is not doing any wrong at the moment. McDermott has been a part of the Queensland setup since he was just 12 years old. Though he didn't get a game, he was a part of the squad when Australia toured Dubai in 2012. He was also a part of the Australian A team which toured England. With remarkable First Class stats of 53 wickets in 12 matches at 20.54, it looks like only a matter of time before he gets the inevitable call up to the Australian team.
4) Cameron Gannon (23 years, Queensland):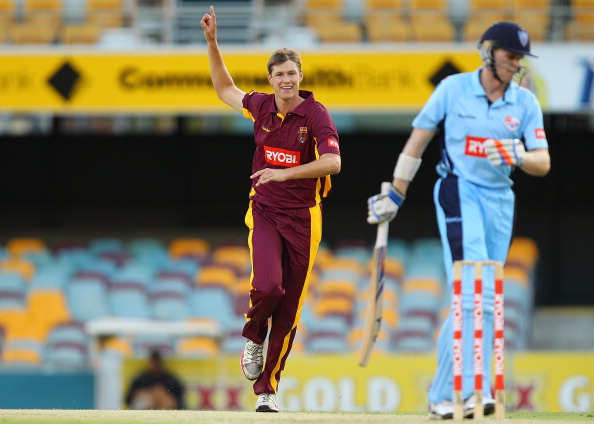 A relatively new face in the first class scene, Gannon is an immensely talented bowler. He has remarkable control over his line and length, and has been very impressive in the ongoing Ryobi Cup. He has not been among the favorites of the Australian selectors as of yet, but consistent performances might help his cause. With First Class stats of 25 wickets in 8 matches at 23.20, Gannon is definitely headed in the right direction.
5) Gurinder Sandhu (19 years, New South Wales U-23):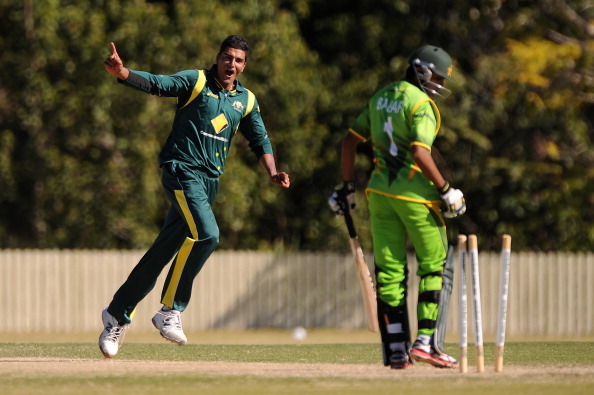 A product of the U-19 setup, Sandhu was a part of Australia's run to the finals in the U-19 World Cup. He picked up 10 wickets and was one of the finds of the tournament. A tall, pacy young bowler, capable of bowing long spells and good at the death overs with his variations. Craig McDermott himself has labeled Sandhu as an exciting prospect for the future. He should become the first ever cricketer of Indian Origin, to don the Australian colours in the near future.
With such quality of upcoming talent, Australian Cricket need not worry about their bowling department for years to come. They would be hoping to unearth some equally good batting talent, as that is what the current Australian team looks extremely deficient in.