True Champion - Ricky Ponting
739 //
03 Dec 2012, 00:24 IST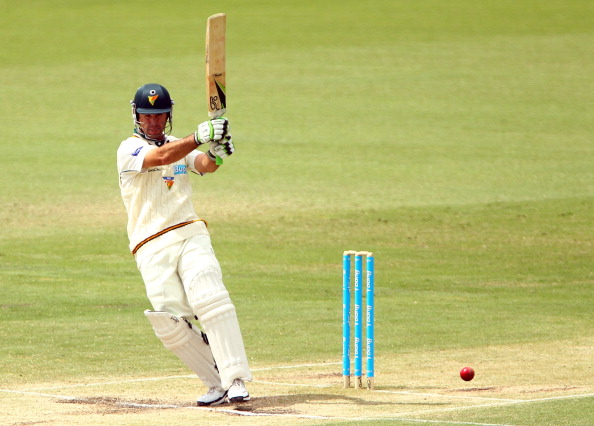 As a young kid, I started watching cricket around the '99 world cup and by then I already knew Sachin was the best around and Ganguly was a more than able partner at the top. I kept watching a few matches and then came the super six tie – a must win situation for Australia against South Africa which Australia won. Steve Waugh went on to score a hundred but Ponting got some 60 odd runs, and the only thing in my mind was that I wanted to see him bat again.
As I grew older, Lara became my favourite and people like Sachin and Dravid had the most respect but it was Ponting who grabbed my attention with his classy batting and hitting the stumps as if he was born to do it. Whenever I played cricket in the streets, I always wanted to bat like the way he did, shuffling across and playing the flicks or the pull. That was the aura he had.
I was really grateful to see Ponting play in his prime, dominating every attack which came in his way and fielding at cover or slips; he was everywhere . With every game he played, my admiration just grew and grew. It was sad to see him in a big slump after 2010 but he had the fighting spirit which could dent a team's morale, and that's why they probably called him the Tasmanian devil.
Even when he was out of form during the 2011 World Cup and Australia were in deep trouble, Punter came up with a hundred and for a second, I was hoping that Australia would win since everyone wrote them off until the little master played a gem of an innings. As a captain, he wasn't a great tactician but he still used the team he had to great effect. Winning the 2003 World Cup without losing a game, giving Australia its first Champions Trophy, mauling England in the revenge Ashes. In 2009 Champions Trophy, he didn't have a great team with few players injured and still came on top against the Kiwis.
Rahul Dravid, in a recently written article, showed another side of punter, a man who respected great players off the field but on the field, he had the fiery arrogance which would make him go down fighting even while losing. Even when the opposition needed 3 to win off two overs, he would throw himself around and make the team believe there is still a chance.
We will miss you Punter for your pull shots and those direct hits at the stumps. Here are what according to me his top 5 innings
5. 197 v Pakistan at WACA.
4. Centuries in both innings against SA in his 100th test.
3. 123 against India, his first test hundred on Indian soil
2. 164 vs SA during the epic 434-438 match. He was batting if it was a tennis ball he just kept hitting it!
1. It has to be the '03 World Cup final. That innings made me hate him for a couple of days but after that when I saw the highlights again, he was outstanding as usual. Great Cricketer!