Wankhede crowd gets on Harbhajan's nerves
2.40K //
25 Nov 2012, 21:21 IST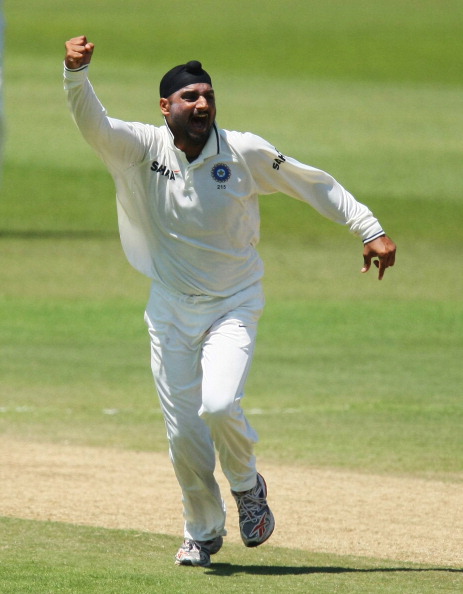 When the England innings ended at 413 runs, just a few minutes before the scheduled tea interval, on day three, Harbhajan Singh advanced towards the Divecha Pavilion. According to the people sitting in the stands, the person in question criticized Bhajji by using obscene gestures and foul language. Harbhajan reacted aggressively towards the spectator after picking up two wickets towards the end of England innings.
As the innings ended, Harbhajan rushed towards the Divecha Pavilion and confronted the person who had passed some comments which disturbed Harbhajan. There was an animated conversation for a good five minutes. "This is uncalled for," said one of the persons sitting in the stand where all this happened. According to him, the off-spinner should not have reacted in such a hostile manner. "They get all the love and joy of the people but the moment someone criticizes them they just cannot take that," he stated.
The security persons and the policemen tried to calm down Harbhajan, who was seen exchanging the words with the spectator. He even asked him to wait in the stands and not run away, according to the people sitting at the lower level of the Divecha Pavilion. In the end, the security personnel caught the man and took him away from the ground.
This is not the first instance of crowd trouble at the Wankhede Stadium. Yuvraj Singh was castigated by the Wankhede crowd during the first edition of the Indian Premier League (IPL). In 2006, the Wankhede crowd had booed Sachin Tendulkar when he got out for just one against England. Sections of the crowd were also seen jeering Ian Bell, the England middle-order batsman, which prompted Dilip Vengsarkar to complain about the incident and get them thrown out.
Harbhajan incidentally plays for Mumbai Indians and the Wankhede Stadium is their home ground. Bhajji might well be aghast and exasperated at the moment. He had the concerned person thrown out as well. But Bhajji, you can rest assured that you will get lots of love from the crowd once you dress up in Mumbai Indians colours.