Wasim Jaffer Interview: "Ajinkya Rahane is a deserving player for India"
1.75K //
24 Dec 2012, 18:18 IST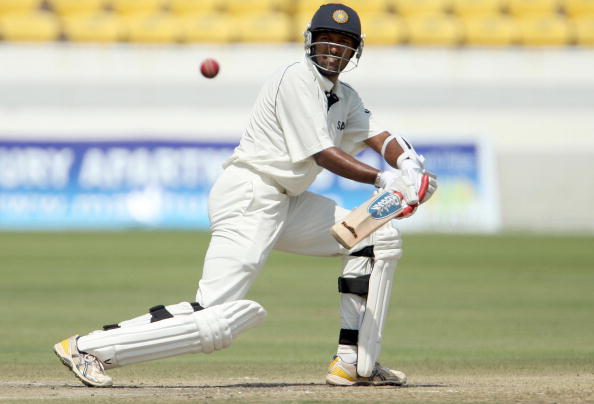 Wasim Jaffer is an elegant opening batsman who plays for the Mumbai Ranji team. He is also regarded as one of the best Test batsmen India has ever had. With the current performance of the Indian team in Tests, we might want him back in the national side soon as well. Sportskeeda had a chat with Jaffer recently:
The game against Bengal was your first for Mumbai after Haj, and still you managed 80 runs. You have been in good touch. What's the secret behind this success?
I was a little nervous before the match, as I had not played any tournament after Haj, but I am glad that I was able to score some decent runs. You see, it's not easy to play competitive cricket after such a long gap, but I think four days of practice with a few good bowlers helped me a lot. I did have a good off-season in England before going for Haj though.
Has something like this happened before?
Yes, I got a hundred without preparing once in 2005, in a Duleep Trophy game.
How important do you think domestic matches are?
Domestic tournaments are very important, as performances in these matches count a lot, and before playing in any international tournament, it's important to have done well in the domestic circuit. It's important to make runs continuously in every season, as only then can one gain recognition and stand a chance to play for the Indian team.
Which of your teammates do you think is capable of playing for the Indian team?
Ajinkya Rahane is a deserving player, I think. He is already a part of the Indian team right now, which is good, as he has performed pretty well in all the formats of the game, and deserves the spot. If there is any player who is ready to bat in any position from 1-6 after Virat (Kohli), it's Ajinkya.
What is it like to play for the Mumbai Ranji team?
Well, playing for Mumbai is very special for me, and I consider myself very lucky to be a part of this team. I entered the most coveted Mumbai team at a very young age. I think I was about 18 and got selected early because I had done well in school cricket, the U-16s and the U-19s. I got to share the dressing room with players like Sachin, Sanjay Manjrekar and Vinod Kambli, which was a great motivation, and I got to learn a lot. We win a lot of championships as well, which encourages us further and makes me feel privileged.
Amol Mazumdar has surpassed you as the highest run scorer in the Ranji Trophy. Any disappointments here?
Not at all. I am happy that he is doing well. I surpassed him last year, and now he has surpassed me, so it hardly makes any difference. I enjoy this healthy competition, as after all, we are friends.