Welcome to the hundred-test club Viru
752 //
23 Nov 2012, 10:13 IST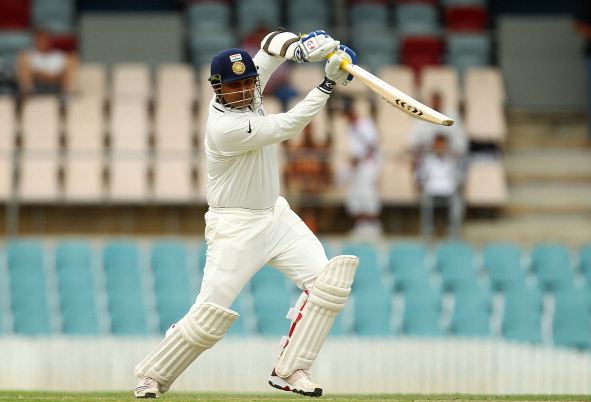 Dear Viru,
Today you play your 100th Test match. I remember the critics always talking about your technique during your early days – how your feet do not move, the casual attitude while batting, and how you don't have the technique to survive in the Test match format, but I am happy that you've proved them wrong. Today, when you take strike against the English, I am sure you will not spare a loose delivery if it is in your range.
In 2005, the way in which you scored 105 against South Africa on debut, hit eye-catching square cuts and drives, and the 195 against Australia at the Melbourne Cricket Ground were probably some of the best innings by an Indian opener I have seen.
I do not understand why do you want to bat in the middle order. You have played really well at the top of the order and redefine the meaning of a perfectly hittable ball. I often wonder: do you have any grudge against the spinners? You invariably hit them for a six in their first over. We all admire you for that, Viru.
Here are some of the memories for which we all need to thank you.
The knock of 309 against Pakistan at Multan:
India finally got their first triple-centurion. I just want to know what you were thinking when you were batting on 294, facing Saqlain Mushtaq. I must admit that when you attempted the big shot, while you were batting on 294, I thought you would get out. But you cleared the boundary fence. Thank you for that.
The knock of 319 against South Africa at Chennai: What a knock, Viru! You were just toying with the bowling. How can you always keep scoring such big hundreds? I want to thank you for that.
The knock of 293 against Sri Lanka at Mumbai: You dispatched the bowlers to all parts of the ground. The way in which you attacked the highest wicket-taker in Test matches, Muralitharan, was a treat to watch. Thank you for that.
The knock of 201* against Sri Lanka at Galle: We won that match because of your special knock. Sometimes when you bat on a difficult wicket, you don't seem perturbed. This was one of those matches. Thank you for that.
Your comeback
I must say that it is really frustrating to see low scores from you. It happened for a long time during the 2006 season, and you were dropped. You came back with a bang. The match-saving innings of 151 against Australia at the Adelaide Oval was amazing. You never looked back since then.
Do you have any special liking for Pakistan?
Four big hundreds against Pakistan: 309 at Multan, 201 at Bengaluru, 254 at Lahore, 173 at Mohali, and an average of 91.14 against them.
Will you ever publish your coaching manual?
Your technique is unique. No one can copy and follow that unless you teach that to anyone. Will you teach any of the young kids to bat like you? Will you publish the coaching manual?
Final thanks
Your positive attitude and innovative shot-making has given a great joy to us. Hope you continue to middle the ball, destroy bowling attacks and score more and more big hundreds. Please score a big hundred at the Wankhede Stadium. I am coming to cheer you there.
Thanking You.
Warm Regards,
A true Sehwag Fan