West Indies pull out of India tour, to fly home after Dharamsala ODI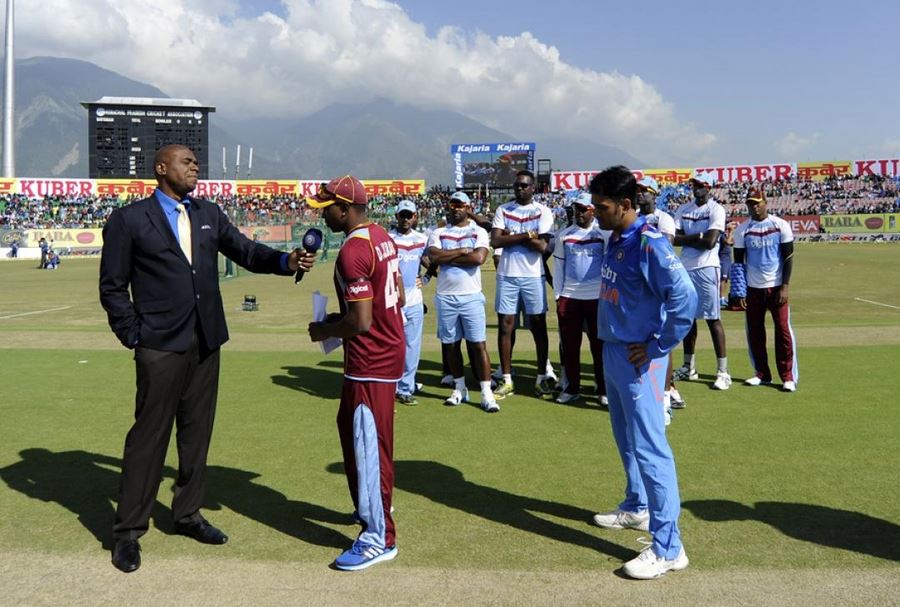 The West Indian Cricket Board have pulled their team out of the tour to India after today's ODI at Dharamsala over a contract dispute with the players and the West Indies Players Association.
Just earlier today, the entire West Indian team had gathered behind captain Dwayne Bravo to show their unity over the issue at the toss. Speaking at the toss, Bravo had said that the team was playing only because they didn't want to make the game of cricket and its fans suffer.
With the Caribbean nation forfeiting the 5th ODI, India could win the series 3-1 or it could end in a stalemate depending on the result today.
The 5th ODI is scheduled to be held at the iconic Eden Gardens in Kolkata. The ODI series was to be followed a T20I at Cuttack, with three Tests at Hyderabad, Bangalore and Ahmedabad scheduled for later.
The pay dispute between the West Indian players and the board has been going on since last week, with Bravo having written a letter threatening to pull out of the tour before the first ODI at Kochi. With the BCCI set to lose a lot of money if West Indies pull out, the Indian board are likely to sue their Caribbean counterparts over the same.
There are reports already that Sri Lanka might be roped in to play a Test series against India.
Speaking to ESPN Cricinfo, BCCI secretary Sanjay Patel said: "They've (West Indies) withdrawn the team abruptly. We received an e-mail from Richie Richardson, WI team manager, this morning."
The BCCI expressed disappointment over the entire fiasco on Twitter: