Why are we in a hurry to bring back Sehwag?
1.24K //
10 Mar 2013, 18:35 IST
The news of Virender Sehwag's ouster is now week-old fodder, but people refuse to stop picking up the pieces as day after day, more and more tributes pour in for the dashing batsman, calling for his return and praising his positive attitude. Just moments after it was announced that he would not feature for the rest of the India-Australia series, fans from all over the country headed to his popular Twitter and Facebook pages to console him, or vent their anger and frustration at the BCCI.
Sehwag, characteristically responded in a humble tweet saying,
Will continue to work hard for my place in the team. I trust my game and am confident that, "I'll be back." 'Best wishes to the team.

— Virender Sehwag (@virendersehwag) March 7, 2013
It was clear to see that it was the legion of Sehwag fans who were more incensed than Sehwag himself at his removal. Indian sporting heroes are constant subjects of fanaticism and the knee-jerk reaction to the selectors' decision is a proof of that.
But the crystal clear facts have been laid bare, and they scream out saying that Sehwag deserves to be out. He has been in dismal form for over a year and a half, and has had more chances than he should have. We all love Sehwag when on song, so it is disheartening to see him twist, turn, and swing, but fail to connect with the ball. "You either die a hero, or live long enough to see yourself become the villain", growled the Batman, and the selectors have rescued Sehwag from turning into the devil incarnate.
The common Indian fan's patience is wafer-thin. Monday, you're the butt of all jokes and the suffix to all the colourful language in the world. Tuesday, you're the toast of the celebration, being paraded on shoulders, been shown off to the world. A recent example of this phenomenon is 'Sir' Ravindra Jadeja. After a spate of poor performances, he was bashed around like a boxing bag, but a good series has earned him plaudits from every section.
Sehwag was a few bad outings away from turning into another Jadeja. He should thank the heavens for this gift, and now concentrate on working his way back into the team, which people are very confident about. In various polls conducted on various websites and magazines, a large majority believe that he will indeed 'be back'.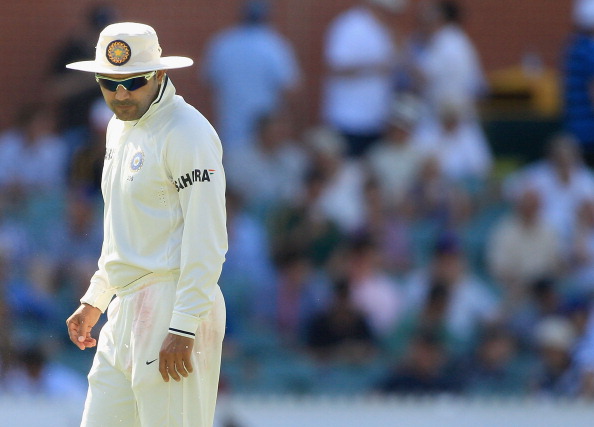 But why should he?
He's 34, fast reaching 35, been in horrendous form, and he hasn't done much domestically in the past few years to earn any brownie points either. Oh, right. Because he's scored two triple centuries.
Sehwag is definitely amongst the great batsmen of our generation. Not everyone is compared to Sir Viv Richards, and gets away with. If it's a good day, Sehwag can turn a match twice over its head. He has an uncanny ability to make the opposition uncomfortable, with the least menacing look on his face. But like the Indian democracy holds all under the law as equal, so should the Indian selection committee's policies. Unfortunately, in both instances, the application is questionable.
Former Indian captain Sourav Ganguly was heard saying the following,
"I am very surprised at his exclusion. If Sachin (Tendulkar) and Dhoni who have been struggling with their respective forms can be persisted with, then what's wrong with Sehwag?"
Conspiracy theorists are convinced that this is just a result of Ganguly's bitter censure over Dhoni overcoming his record, but while his question is pertinent, its direction is misguided.
Tendulkar and Dhoni both were in poor form before this series, and they too deservedly should have been shown the door. The only reason their places are cemented in the Indian eleven is exactly why Sehwag will make a return to the squad – past achievements. Sometimes, bold decisions have to be taken by the selection board, and this Sehwag axe is the first step towards that. Instead of protesting the call, they should be lauded so that they have the gall to go ahead with a similar decision in the future too. As long as we continue to raise a hue and cry about statistically and logically correct decisions, it's likely that these very decisions will dry up.
So let's not be in a hurry to bring Sehwag back. We have far better contenders currently in the likes of Wasim Jaffer (ten months older than Sehwag. But will he earn a recall?) and Murali Vijay. Poor Shikhar Dhawan is celebrating his call-up, while the rest of the country is berating the reason for it.