Why Gambhir and Harbhajan should have been dropped
1.63K //
27 Nov 2012, 09:36 IST
As the selectors have announced the Indian team for the 3rd and 4th Test match against England, here is an eye-opener on why Gambhir and Harbhajan should have been dropped from the current Test team. Gambhir, as we all know, played a fire-fighting innings in the 2nd Test's 2nd innings on a spinning wicket. He made 65 of the total 142 scored, which was not enough to at least pose a fight against the mighty English batting order.
Gambhir, as a batsman, has fallen prey to the one-day format technique and is struggling to get a grip in Test matches. He has not scored a Test century in the last 2 years and he scores a fifty once in every 10 innings. If India wants to climb up the ICC ranking charts, it needs stability from the openers, and with Gambhir, we cannot expect stability any more  Sehwag scores briskly and is an asset to the team in the current circumstances. Sehwag has even hit a century in the 1st Test at Ahmedabad against England. Someone like Ajinkya Rahane or even Murali Vijay needs to be blooded into the Test team soon, in place of Gambhir. With the current form of Gambhir, it seems like he is blocking the way of youngsters in the team.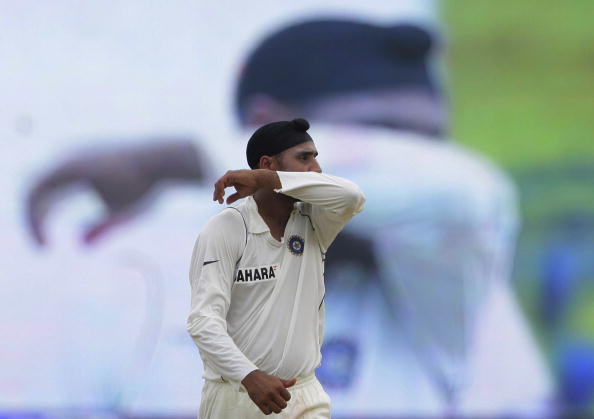 Coming to Harbhajan Singh, his bowling in the spinner-friendly Mumbai Test showed his lack of imagination in getting good batsmen out. He just took 2 wickets, who were both tail-enders. Being a senior spinner in the side, Bhajji should have stepped up once the inexperienced Indian spinners were not effective. Instead, he was much worse than the other 2 spinners in the side. This clearly shows that he is not as effective as earlier and should have been replaced with young blood; India needs fresh faces and ideas in the coming years. Someone like Akshay Darekar would have been very useful. He has played for India A and got a lot of wickets.
One more point to exclude Bhajji from the side would have been to make Ashwin think that he is the lead spinner, and there will not be any pressure on Ashwin any more. Now Ashwin will be feeling the pressure of Bhajji looking down his throat for a permanent place in the Indian Test team, and hence, his performance could suffer. If Ashwin is relaxed, he might be a different bowler than what was seen of him in the Mumbai Test against England. Also, Bhajji's record in the domestic games for past one year in the longer format is not at all encouraging to earn a comeback. A place in the Test team should be earned and not got by default just because of one's stature or non-cricketing clout.