Will attend BCCI's meeting: Srinivasan
1.11K //
30 Jul 2013, 21:38 IST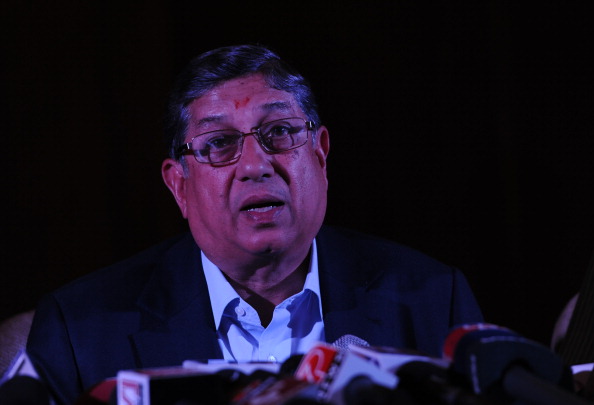 Narayanswamy Srinivasan, president of the Board of Control for Cricket in India (BCCI), Tuesday said he "will attend" the crucial working committee meeting slated for Friday without elaborating whether he would chair it or not.
"I will attend Friday's meeting," Srinivasan replied to IANS in a firm tone.
Asked in what capacity, Srinivasan said: "You ask me that question on Friday when I attend the meeting."
Commenting on the Bombay High Court's decision terming the BCCI's Indian Premier League (IPL) probe committee illegal, Srinivasan said: "Don't forget the court has also dismissed the writ petition. "
Apart from the two terse one-liners, Srinivasan refused to be drawn into the court's order.
All he would say is: "I don't want to say anything more. If you all (media) want to attack the BCCI you are free to do so."
The BCCI working committee and the IPL governing council will meet here Friday to discuss the probe panel's report that has given a virtual clean chit to Chennai Super Kings team principal Gurunath Meiyappan, Srinivasan's son-in-law, and Rajasthan Royal's co-owner Raj Kundra in the IPL betting and spot-fixing scandal.
Bombay High Court's order was a major setback to the BCCI. The court also asked the board to form a new panel.
The court also questioned the appointment of the two-member panel comprising retired Tamil Nadu High Court judges T. Jayaram Chouta and R. Balasubramanian.
The panel had absolved IPL franchisees Rajasthan Royals and Chennai Super Kings of spot fixing charges, besides bigwigs Raj Kundra and Gurunath Meiyappan, who are associated with the two teams.
The BCCI had earlier suspended Meiyappan and Kundra and asked judges Chouta and Balasubramanian to conduct an internal investigation.