Will we see the second coming of Virender Sehwag?
1.56K //
23 Mar 2013, 12:47 IST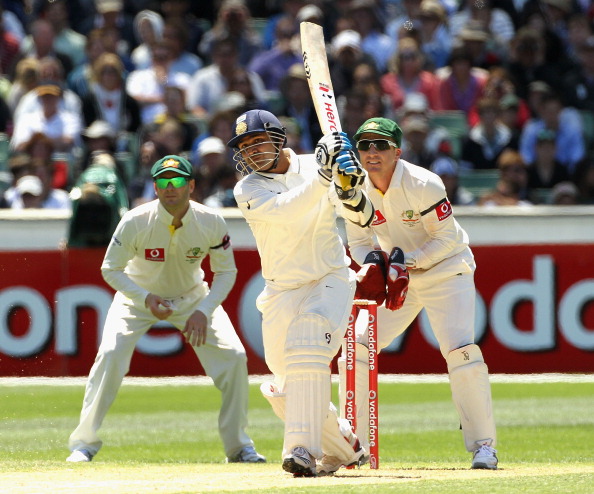 Ever since the beginning of his illustrious career as a cricketer, Virender Sehwag has commanded a certain respect when it comes to his batting; be it against the Aussies, Lankans , English or our most intense rivals – the Pakistanis.
He burst onto the scene like a thunderous wave that took the Indian cricketing scene by storm; not once had they seen a player so keen to just demolish, to play shots that were purely based on hand-eye coordination and a sheer arrogance that could get anyone awestruck! This is the Nawab Of Najafgarh.
'Viru' made his debut for the Delhi Ranji trophy side in the 1998/99 season. His consistency earned him a permanent place not only in the domestic side, but also caught the eye of the then-selectors and he was eventually catapulted into the Indian dressing room. He played his first ODI in 1999 and subsequently, his first Test in 2001.
Sehwag was also an integral part of the U19 team that took part in various events and most importantly, the U19 World Cup. He was essentially a middle-order batsman that found success at the top of the order, played some fine innings, reached the pinnacle in Indian cricket and the rest, as they say, is history. As in Harbhajan Singh's words , "India has been very lucky to find good and talented cricketers from the U19 tournaments". Some very prominent names that pop up are Mohammad Kaif, Virat Kohli, Yuvraj Singh, Irfan Pathan and Harbhajan himself. A certain Virender Sehwag too stands tall among these already established names.
Sehwag the batsman has always entertained, almost unconsciously at times; his signature 'upar' cut was a feature of his batting and eventually made it to television commercials. His batting style is famed for being aggressive and yet very simplistic; some even draw comparisons between him and the legendary Viv Richards. His style can't be defined simply because of its over dependence on hand-eye coordination and not the technicality of footwork and shot selection that you would find in the most standard of coaching modules and, of course, in the technique of his very special colleagues  - Sachin Tendulkar and Rahul Dravid.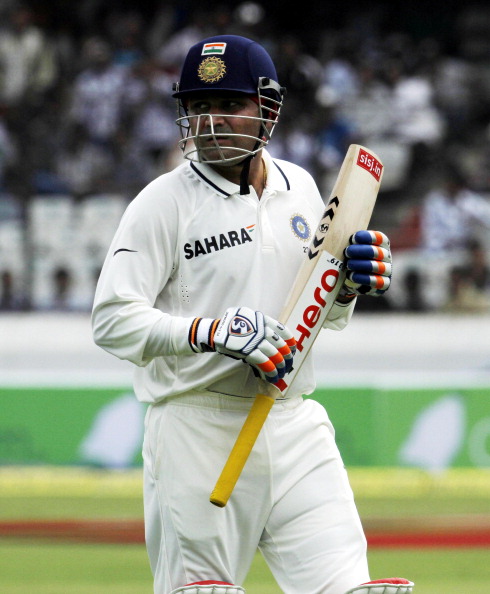 Being an ardent fan of the 'Nawab', it pains me to see him struggling in the nets to the most basic and inexperienced bowlers available. Struggling against quality attacks and his quickly degrading hand-eye coordination has cost him his place in the squad along with his Delhi compatriot Gambhir. His recent outings in the Syed Mushtaq Ali Cup doesn't inspire much confidence either. He was dismissed by new found star Parveez Rasool, who, though talented, is far from being a devastating bowler in the ilk of Warne and Muralitharan, who Sehwag handled with ease a few years ago.
Some blame his lack of form on slowing reflexes and degrading hand-eye coordination, while others simply put it as an end to a dream run – something not many would have foreseen for Sehwag 10 years back; whereas the media blames it on the supposedly unsolved issue between Dhoni and Sehwag.
A senior in the team helps build confidence amongst the junior players. It also helps the captain in decision making; but at the same time, a struggling senior is a liability to the team.
Such is the story of Sehwag the player. In his prime, he can be the most damaging player to have ever graced the game. His brutal massacring of the South Africans that resulted in the fastest ever triple century ever scored will always be etched in my heart and mind for that truly was a Don Bradman-esque innings. He possesses a penchant for scoring large centuries and he has reiterated that fact time and again to show he truly is world class.
I've seen him battling back from being dropped from the squad and doing wonders; a person who won the 'Wisden cricketer of the year' award and retained it again the year after that deserves special mention. His batting prowess has proved invaluable to the team's fortunes. Even though he may not make it back to the squad soon, the prospect of him coming back and managing to strike fear into the hearts of the opposition and send shivers down the spines of some of the world's best fast bowlers still makes me squeal with joy!
We've seen many a comebacks in the world of sport – Michael Schumacher in F1, Joe Montana for the 49ers or our very own Sachin Tendulkar after his tennis elbow injury; so how can someone possibly rule out the second (or rather 3rd ) coming of the batsman named Virender Sehwag?