Worth of a net bowler
1.52K //
14 Nov 2012, 23:30 IST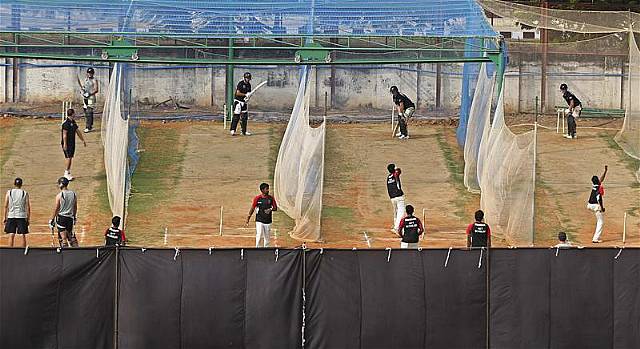 It was the winter of 2007. I was in the autumn of my "professional" cricket career, having been laid low by a severe attack of malaria and a call to join an engineering college the summer before. I had somehow coaxed my parents to let me bow out with my head held high.
The Pakistan team were visiting India for what would be the last time in five years and a Test match had been scheduled in Calcutta. The pitch here is one of the few in India which assists the bowlers with its extra bounce and the Pakistani batting line-up, in any case, was weaker than its Indian counterpart. The only way to get used to the extra bounce was the age old adage – "Practice makes one perfect". This meant longer sessions for the batsmen and the bowlers.
If you have ever played gully cricket, you will know why everyone wants to bat and no one wants to bowl. Besides the "status symbol" attached with batting, the fact also is that a batsman can continue for as long as he wants while a bowler can go on as long as the Indian summer sun or while his tired limbs let him do so. The situation is not very much different with that of bowling in the nets.
With the extended cricket calendar in recent years, international bowlers use the nets as a warm-up session and to get the rhythm going. But, as in the case of conditions like Calcutta, when the batsmen need some more time to acclimatise, additional measures need to be taken.
This is where we come in. We come from all parts of the country – metro or mofussil, we are everywhere. We wake up with the morning sun, take a hurried bath in the chilly tap water, get into our white flannels and then rush to our destination by hanging onto overcrowded forms of public transport with one hand and our kit bag in the other. We warm up on our own and nobody cares if we twist an ankle or twinge a hamstring. We are ready much before the batsmen are. And we are not expected to bowl at full-tilt lest we cause an injury or so; fast bowlers should bowl at military medium pace and spinners should just concentrate on bowling in the right areas rather than tweaking the ball.
And when the batsman is done, he walks off the ground only to be replaced by another. The specialist batsmen are replaced by the lower order batsmen and the tail-enders. When everybody is done for the day, we pack our kitbags and go back to where we come from. We do not expect any reward neither do we get it. Sometimes we do get a nonchalant "well-bowled" from a sporting batsman or the cursory autograph but that's about it.
So there I was, among the assembly line of net bowlers, bowling to a renowned Pakistani middle-order batsman after the Pakistani bowling attack had done its due for the day. This batsman had made his comeback to the national team recently after a string of good performances at the domestic level and had justified his selection with a series of combative performances at the international level too. Naturally, the acknowledgement of a good ball or two by him would mean the world to us.
There is one more reason why we net bowlers are no more than glorified bowling machines. For a bowler, the key thing is rhythm. It takes one two-three deliveries before you settle into a rhythm and pitch the balls onto a right line and length. For us it is the other way round though. Say, if six of us are bowling together, then all six of us get a delivery each before the first bowler gets a chance to bowl his second ball. It works for gol-gappa but does not work for a bowler's nous.
When my turn came, I went through my stride and bowled a leg-break of a shorter run up. I let it rip, knowing fully well I wasn't supposed to. But then these are the forbidden pleasures which give one the maximum satisfaction.
The ball pitched on good length on leg stump and then snaked back to kiss the top of off-stump. Till date, I do not know how I had done it but that I had. Everyone around me was taken aback, unable to shout a word of appraisal or even remark snidely that it was a freak delivery, but not more than I was.
The batsman clearly wasn't amused at being castled by a lowly net bowler. He had been expecting a stock delivery of medium pace and, to his defence, and wasn't prepared to face a leggie. But then, he was an international batsman and had faced more potent bowling attacks and much more lethal deliveries. This would not have worked wonders for his reputation considering that he was still fighting for a permanent spot in the Pakistani middle order. He muttered a curse under his breath, more to himself than at me, and walked off to have a drink. Being a thorough professional, he was back and the session resumed.
Before my turn to bowl came again though, I was summoned by the coach. I was given a ticking off for trying to pitch the ball into the rough and showing off. What if the ball had just popped up and hit the batsman in an unprotected part of the body? In any case, I was not the best bowler the club had; I wasn't even a regular, considering that I hadn't played ball for a full season. My job was done for the day; I could leave.
As a twenty four year old having some amount of corporate experience in this big bad world, it makes sense; as a nineteen year old, it clearly didn't. I could not understand why, instead of getting a pat on the back or an extended bowl, I was being shown the door for bowling the best delivery of my fledgling career. I picked up my kitbag and left the Eden, vowing never to come back again.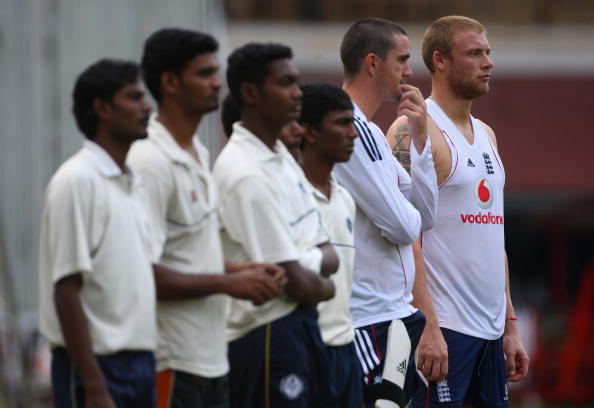 I did though as a spectator, for the lure of cricket was too much to keep me away from itself. And five years down the line, I have even began to accept (or am probably resigned to the fact) that the world is unfair and we play by its rules, not ours. But I feel for all those net bowlers across the length and breadth of the country who have to put every paisa together to buy their first leather "corker", who relentlessly bowl the hard yards under the punishing weather conditions, only to get a fleeting chance and mostly elusive opportunity of recognition, who put up posters of Munaf Patel on their walls and dream of Kapil Dev at nights. What about them?