Coin Master is a casual adventure title that centers its gameplay around spins and a virtual slot machine. This device features several in-game resources that help you progress, such as coins, shields, and more. Spins help you activate the apparatus and obtain these items. You can increase the number of spins in your inventory in several ways, including playing in-game and off-game events.
However, you can also get spins for the game at no cost, thanks to daily links that developer Moon Active releases. This article lists all active free spin links for September 23, 2023.
---
Get Coin Master free spins by redeeming the below-listed links
Moon Active drops daily links containing free spins on Coin Master's official social media accounts. The developer uploads a couple of links each day, and you can redeem them to claim freebies.
Here are all Coin Master links actively providing free spin links on September 23, 2023:
These daily links are a part of a daily off-game competition hosted by Moon Active called social media raffles. Those who win get millions of coins, thousands of free spins, pet food, and other items.
Moon Active uploads a couple of puzzles daily on their Facebook account and occasionally on X (formerly Twitter) in a video or photo format. You can solve one and type out your answer under each post's comment section. The developer selects a few participants who have given the correct answer through a lucky draw system and announces the winners the following day.
Although the outcome depends upon luck, this is the only way to get a considerable amount of free coins and spins with little effort.
---
Steps to redeem Coin Master links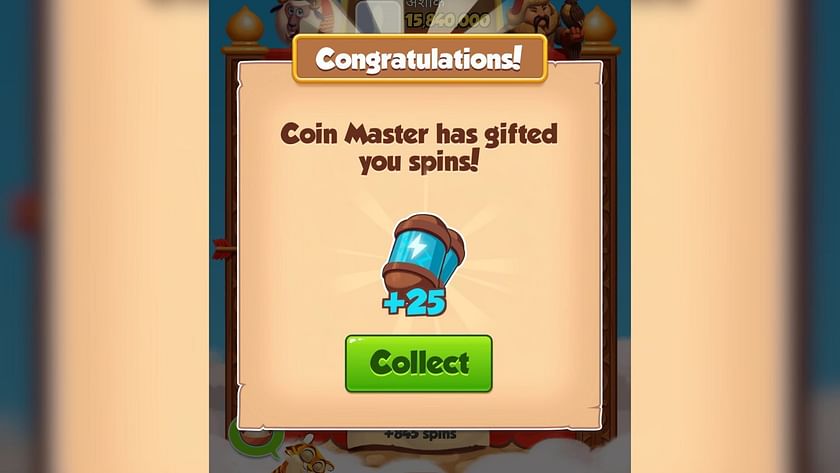 These simple instructions should help you redeem daily spin links:
Ensure your mobile device has an active internet connection and install the game.
Choose a link from the list above and click on it. When you click on a link, the game will open on your device instantly.
Let the title load. A dialog box will appear.
Tap the green Collect button on it to claim your freebies.
The daily spin links only last two days, after which they expire. Therefore, you must use them at the earliest opportunity.
Edited by Rachel Syiemlieh