The Team of the Week that is released on every Wednesday by EA Sports features a list of 23 players for various leagues across the globe. These players are selected based on their performances in their respective leagues in the previous week. All the 23 players with a TOTW card receive a rating boost for a limited amount of time that players could be either purchase using FIFA Coins or unlock by opening packs.
As the list contains only 23 players, it is almost impossible to include all the best players in the Team of the Week list, and the company behind the franchise does exclude a couple of really good players to make way for others, much to the dislike of many fans across the globe.
Without further ado, let us look closer at the six players who should've been a part of FIFA 19 Ultimate Team's TOTW 8.
Note: All the stats mentioned in this article represent the players' standard cards.
---
#6 Jack Grealish | CAM | Aston Villa | England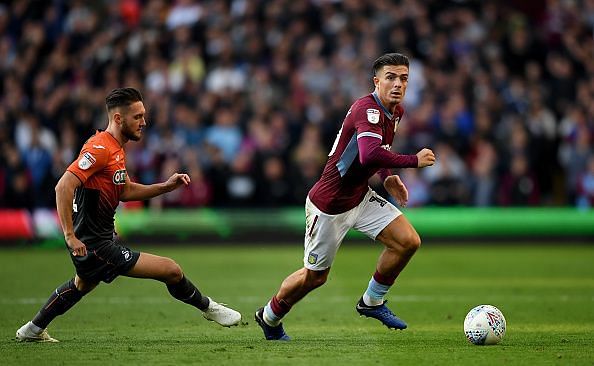 After enduring an extended period of a dry spell, the central attacking midfielder from England scored a goal and provided an assist as Aston Villa dispatched Bolton Wanderers 2-0. Jack Grealish's involvement in goals came after Matchday 1. The Englishman now has one goal and two assists in sixteen league games.
Overall – 76
Pace – 74
Shooting – 80
Passing – 63
Dribbling – 37
Defending – 73
Physical – 55
---
#5 Ciro Immobile | ST | Lazio | Italy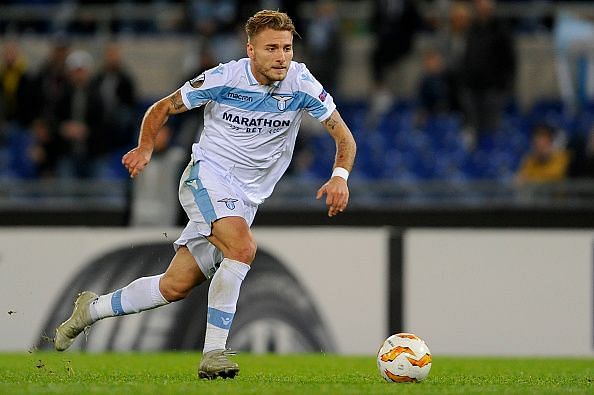 Ciro Immobile continued his stellar form in the Italian Serie A. The 28-year-old Italian international netted a brace against SPAL on Matchday 11 to help his side secure a dominating 4-1 victory. Currently, Immobile has scored eight goals in eleven league games.
Overall – 87
Pace – 82
Shooting – 87
Passing – 63
Dribbling – 82
Defending – 39
Physical – 76
#4 Lukas Podolski | CAM | Vissel Kobe | Germany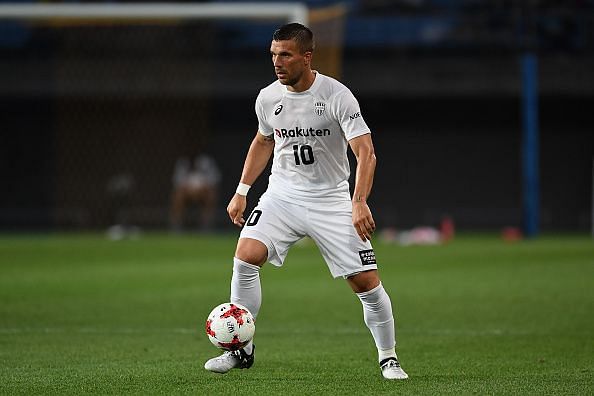 The 33-year-old German attacking midfielder found the back of the net twice for Vissel Kobe as his side beat Nagoya Grampus in the Japanese domestic league. Luka Podolski now has five goals and six assists in 21 league games.
Overall – 78
Pace – 75
Shooting – 76
Passing – 81
Dribbling – 46
Defending – 75
Physical – 76
---
#3 Alvaro Morata | ST | Chelsea | Spain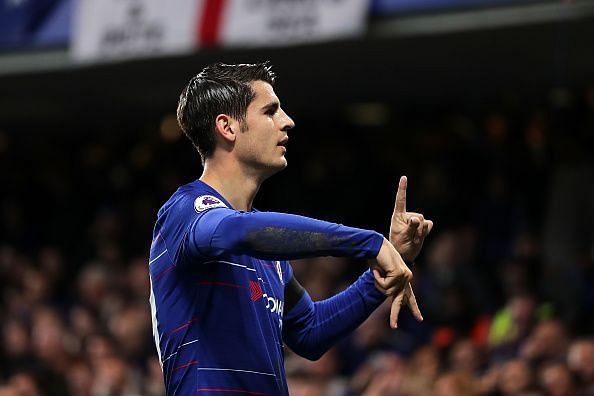 Alvaro Morata scored in his second consecutive game for Chelsea in the Premier League. The 26-year-old Spaniard netted a brace against Crystal Palace on Matchday 11 as the Blues beat their opponents with a comprehensive 3-1 scoreline.
Overall – 83
Pace – 82
Shooting – 79
Passing – 79
Dribbling – 31
Defending – 71
Physical – 71
#2 Eder | ST | Jiangsu Suning FC | Italy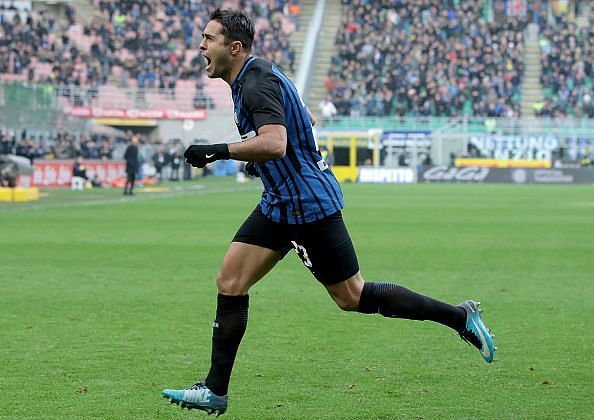 Eder is a 31-year-old Italian striker who currently plays for Jiangsu Suning FC in the Chinese Super League. Eder scored a brace to guide his team to a comfortable 3-1 win over HB CFFC. Currently, the Italian has ten goals and seven assists to his name in fifteen league games.
Overall – 79
Pace – 84
Shooting – 82
Passing – 78
Dribbling – 29
Defending – 73
Physical – 74
---
#1 Raheem Sterling | RW | Manchester City | England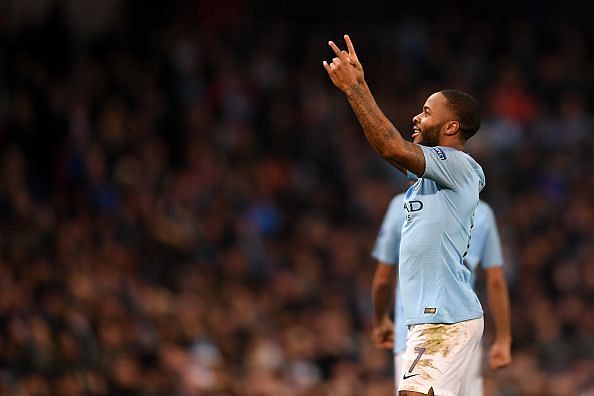 Raheem Sterling not featuring on Team of the Week 8 despite the excellent performance came as a shock to many football fans. The 23-year-old Englishman provided two assists and scored two goals as his side beat Southampton with a dominating 6-1 scoreline. Sterling now has five goals and six assists to his name in nine league games.
Overall – 85
Pace – 93
Shooting – 73
Passing – 76
Dribbling – 87
Defending – 47
Physical – 56