Guinaifen is an upcoming playable character in Honkai Star Rail. She will be released as one of the featured four-star units in Topaz & Numby's limited-time banner in the game's upcoming 1.4 update. Guinaifen is an outsider who ended up in the Xianzhou Luofu's ship by accident and is now a passionate street performer. She specializes in dealing DoT (Damage over Time) to adversaries as she treads on the Path of Nihility.
Many Travelers might want to pre-farm Guinaifen's materials to level her up as soon as they obtain her. This article covers everything you need to farm to fully level up the vivacious street performer.
Disclaimer: Some aspects of this article solely reflect the writer's opinions.
---
Ascension materials for Guinaifen in Honkai Star Rail
To unlock Guinaifen's full potential in Honkai Star Rail, you must fully ascend her. Here is a list of every material required to ascend her to the max level:
240,000 Credits
12x Artifex's Module
13x Artifex's Cogwheel
12x Artifex's Gyreheart
50x Searing Steel Blade
You can acquire the Artifex's Module, Cogwheel, and Gyreheart by defeating Aurumaton Gatekeeper, Entranced Ingenium: Golden Cloud Toad, Entranced Ingenium: Illumination Dragonfish, and Entranced Ingenium: Obedient Dracolion. As for the Searing Steel Blade, you can obtain it by successfully clearing the Shape of Scorch: Stagnant Shadow in Great Mine.
You must also level up Guinaifen's Traces in Honkai Star Rail to unlock her full potential. Here is a list of all the required resources to do so:
2.4 million Credits
12x Obsidian of Dread
54x Obsidian of Desolation
105x Obsidian of Obsession
28x Artifex's Module
42x Artifex's Cogwheel
42x Artifex's Gyreheart
12x Regret of Infinite Ochema
5x Tracks of Destiny
The Obsidian of Dread, Desolation, and Obsession are farmable from the Crimson Calyx: Bud of Nihility. As for Regret of Infinite Ochema, you can farm it by defeating Phatylia in the Divine Seed Echo of War.
You can obtain Tracks of Destiny through the Nameless Honor Battle Pass, Simulated Univeses, and certain events.
---
Best build for Guinaifen in Honkai Star Rail
Relic sets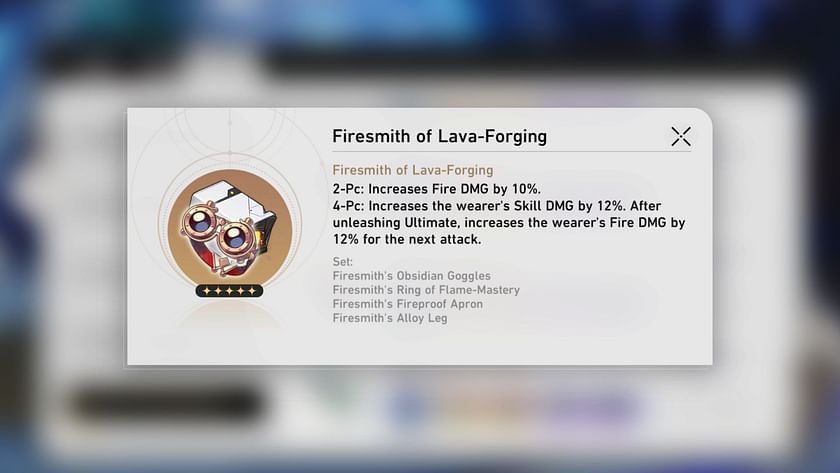 Treading on the Path of Nihility, Guinaifen excels in dealing DoT (Damage over Time). The Relic set, Firesmith of Lava-Forging, is ideal for her.
The four-piece set bonus increases her skill's damage by 12%. After she unleashes her ultimate, it increases her Fire DMG by 12% for her next attack.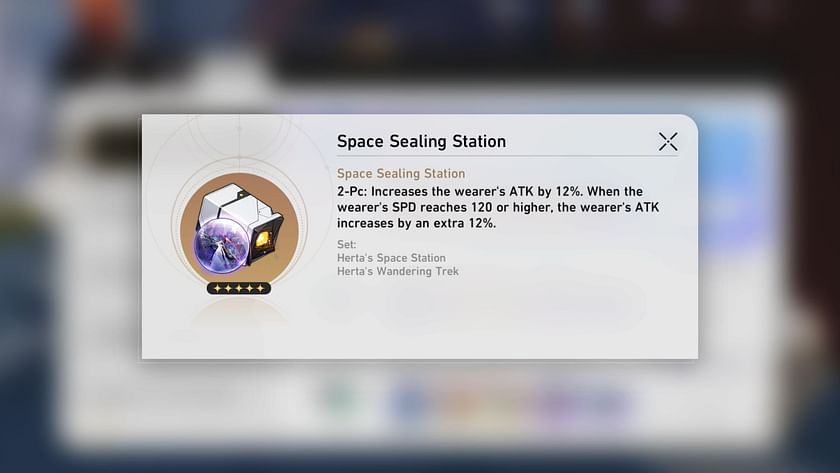 For the Planar Ornament, you can use the Space Sealing Station set. It increases her ATK stat by 12%, and when her SPD stat reaches 120 or more, her ATK increases by an additional 12%.
You can farm this Planar Ornament set from the Simulated Universe World 3 in Honkai Star Rail.
---
Light Cones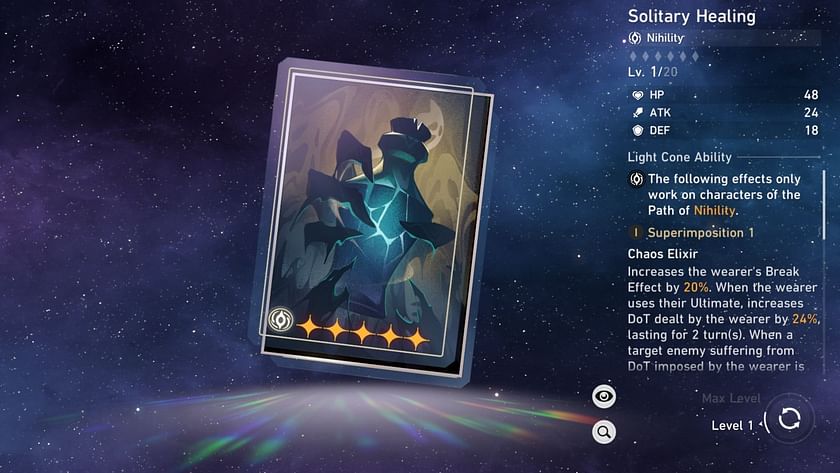 You can buy the Solitary Healing Light Cone for Guinaifen from the Herta Shop in Honkai Star Rail. This is because four-star characters do not get a signature Light Cone.
The Solitary Healing Light Cone increases Guinaifen's Break Effect by 20%. When she activates her ultimate, her DoT damage increases by 24% for two turns. Additionally, when an enemy suffering from DoT is defeated, she regenerates four energy.
Edited by Rachel Syiemlieh