DRX Worlds 2022 skins have ultimately appeared, and fans can now see original footage displayed at the PBE. DRX's journey at the Worlds 2022 was spectacular, stunning everyone with their underdog run. Since then, fans have been excited to catch a glimpse of their Worlds skins for League of Legends (LoL). As we know, players of the winning team at the Worlds select their favorite champions to receive special skins under their name, which will be added to LoL.
Furthermore, fans will see a few bonus aspects to the Worlds skins this time, including player signatures and team-themed effects for abilities. Additionally, DRX's Worlds' final MVP, Hwang "Kingen" Seong-hoon, is receiving a special Prestige skin for his impeccable performance.
---
DRX Worlds 2022 skins' champions
There are six League of Legends champions for the DRX Worlds 2022 edition, including:
Aatrox + Prestige Aatrox - Kingen
Kindred - Pyosik
Akali - ZEKA
Caitlyn - Deft
Ashe - BeryL
Maokai - Juhan
The skin collection looks fantastic and includes a few Easter eggs. Pyosik finally received a new Kindred skin, which he had been requesting for a long time. Furthermore, Caitlyn's skin has alpacas for the Yordle Snap Traps, in tribute to Deft's alpaca reference. Even though Juhan is a substitute player for DRX, he will still receive a Maokai skin.
---
Player signatures
The Worlds skins feature a special recalling effect as a tradition. Every player's skin has their own unique signature, which can be seen while recalling in the Summoner's Rift. The skins were created in collaboration between players and designers.
These DRX Worlds 2022 skins have different shades of blue and white for fans to differentiate them from the DRX logo and jerseys. Throughout the champions' animations, the Summoner's Cup and the DRX logo make several appearances.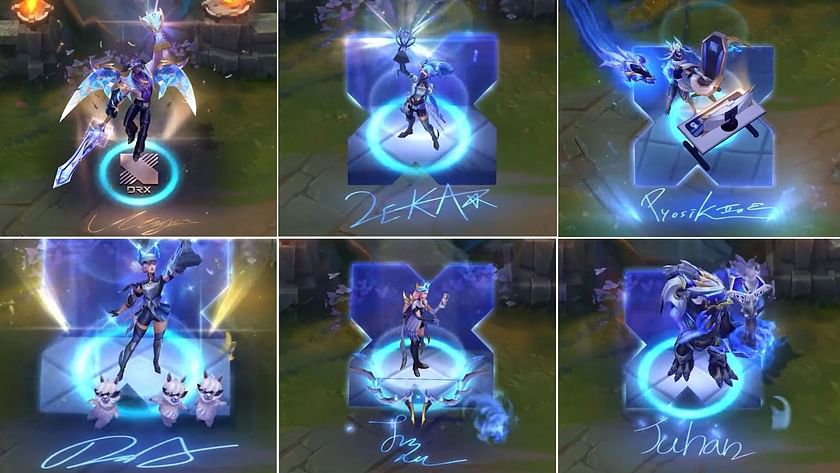 ---
DRX Worlds 2022 skins release date and price
The DRX skin collection will be released in League of Legends Patch 13.11. Therefore, the skins will be available on June 2, 2023.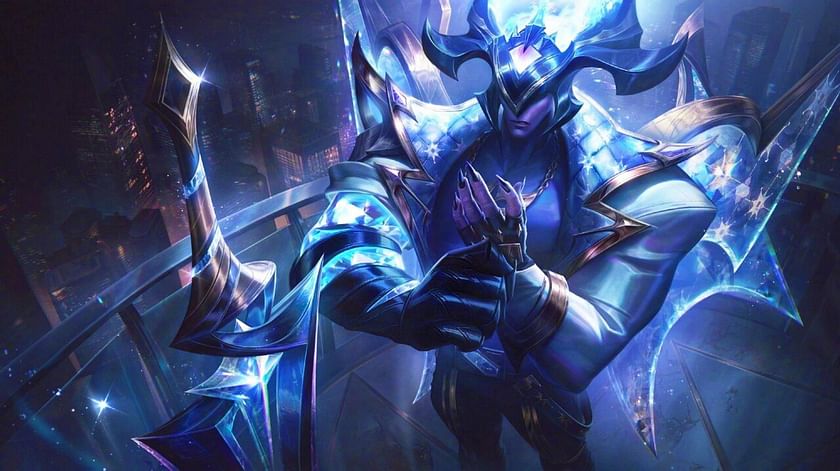 Riot Games usually doesn't make skins for the Worlds winners, as players are primarily responsible for them. So, every splash art for the DRX Worlds 2022 skins will be in the "Epic Skin" category for 1350 RP. As mentioned, there will be a prestige skin for the Kingen's Aatrox, costing 125 mythic essence.
Edited by Dinesh Renthlei