In Mortal Kombat 1, players are faced with a challenging campaign where the goal is to engage formidable characters in combat. The character lineup in Mortal Kombat 1 comprises fighters hailing from various timelines, thanks to Liu Kang's unique role as the Keeper of Time. Liu Kang aims to craft a new timeline as he possesses the ability to manipulate timelines. However, this action results in the transformation of the characters' motives and their role within the storyline.
Liu Kang manages to create a fresh timeline comprising virtuous fighters, but Shang Tsung and Quan Chi's malevolent deeds cause certain characters to revert to their previous, corrupted selves. This had a significant impact on Shao Kahn, rendering him the same corrupt figure that fans recognized from earlier games.
This article offers insights into the concluding events of Shao Kahn's Tower Mode in Mortal Kombat 1.
---
General Shao's storyline in Mortal Kombat 1 Tower mode
As you begin your journey through the primary storyline of Mortal Kombat 1, you'll encounter a diverse array of characters from different timelines, each assuming different roles than what you might expect. In earlier iterations of the Mortal Kombat series, Shao Kahn held the title of the ruler of the Outworld, but in the current timeline, he assumes the position of a General.
In the new timeline, he hasn't yet achieved his role as the ruler, but he possesses the same aggressive mindset and combat prowess seen in previous Mortal Kombat games. This aggressive nature of Shao Kahn plays into the hands of Shang Tsung, who exploits it against Liu Kang and his allies.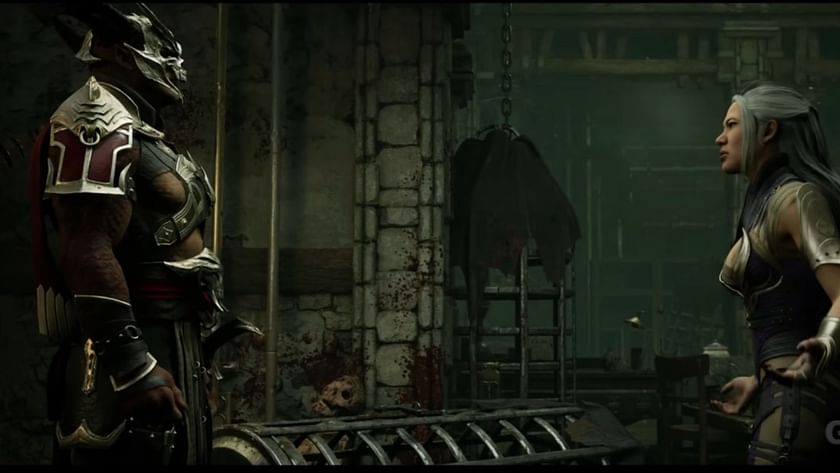 As the narrative unfolds, Shang Tsung further manipulates General Shao against Sindel. This prompts General Shao to turn against her. In the main storyline, he ultimately betrays her to secure his position as ruler. However, as the story progresses, Sindel proclaims Mileena as the new Empress of the Outworld. After that, Mileena's allies managed to defeat Shao Kahn and his associates, leading to the connection with the Tower ending scene.
After finishing the Tower mode through General Shao, a cut scene ensues, shedding light on Shao Kahn's intentions to overthrow Mileena. Following his defeat at the hands of Mileena, General Shao declares that while he may have lost the battle, the war is far from concluded. He further asserts his determination to relentlessly pursue his ambition of becoming the supreme ruler of the Outworld.
General Shao was also imprisoned in the Li Chin prison due to his villainous actions against Mileena, but he treated the situation with amusement and eventually managed to break free. Once free, he began conspiring with his devoted warrior, Reiko, to assemble a formidable army capable of vanquishing Mileena's forces. Initially, Shao Kahn attempted to recruit soldiers from his former army, but their lack of courage led him to seek out new recruits.
In the end, Shao Kahn mentions that enlisting new faces was a straightforward task, as the people of the Golden Age of Outworld were easily persuaded to oppose Mileena's regime. With his newly formed army, Shao Kahn unveiled his intentions to dethrone Mileena and seize control of the Outworld.