Genshin Impact is an upcoming gacha-based action role-playing game developed by miHoYo. The developer is well-known for its previous titles like Honkai Impact 3rd, Collapse Gakuen, and others.
Genshin Impact is a free to play title releasing on 28th September 2020, across platforms including PS4, Android, PC, and iOS.
The developers are also working on a next-gen release for Genshin Impact on the PS5 and Xbox Series X/S. During a press conference, devs from miHoYo said:
"We have plans to launch on the next-generation consoles, and we will announce as soon as they become concrete."
Genshin Impact uses a free to play business model that utilises the gacha-system and microtransactions to generate revenue. This game recently went live for pre-download on PC and PS4.
We will talk about how you can pre-download the game on your PC or any other platform in a separate article. For now, let us check out the official PC system requirements for Genshin Impact.
Also Read: Resident Evil 8: Village — Upcoming full presentation is scheduled for 27th September
Genshin Impact PC official system requirements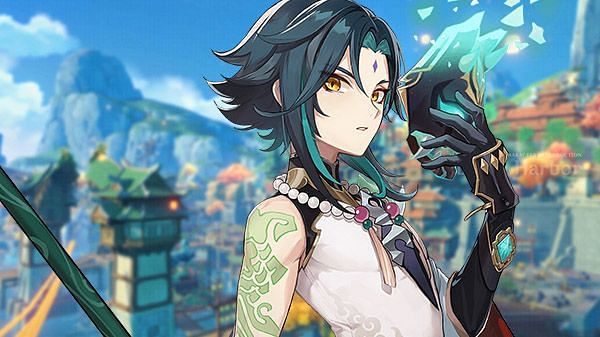 On 25th September 2020, miHoYo revealed the game's official PC system requirements, along with a series of answers to some of the frequently asked questions. Here is the official minimum and recommended system requirements for Genshin Impact on the PC.
Recommended specifications:
Operating Systems: Windows 7 SP1 64-bit, Windows 8.1 64-bit, or Windows 10 64-bit (Windows 10 dev builds are not currently supported)
Processor: Intel Core i7 or equivalent
RAM: 16 GB
Graphics Card: NVIDIA® GeForce® GTX 1060 6 GB or better
DirectX Version: 11
Storage Space: 30 GB of available storage space
Minimum Specifications:
Operating Systems: Windows 7 SP1 64-bit, Windows 8.1 64-bit, or Windows 10 64-bit (Windows 10 dev builds are not currently supported)
Processor: Intel Core i5 or equivalent
RAM: 8 GB
Graphics Card: NVIDIA® GeForce® GT 1030 or better
DirectX Version: 11
Storage Space: 30 GB of available storage space
Also read: Resident Evil 8: Village TGS — Story details, new-look Ethan Winters, 25th anniversary, and more